Before we take a little hiatus from building, I thought I'd do a quick update on where we are.
It's been an incredibly windy couple of weeks. We've been building walls and leaving them lying on the slab until the wind lets up enough to put the walls vertical. Sometimes that's been several days later.
At any rate, we now have about two-thirds or so of the outside exterior walls up. (Remember that we are double-framing the exterior walls so there is still a lot to do.) The remaining outside exterior walls are the really tall ones. They will be so heavy that we will need a little help to stand them up.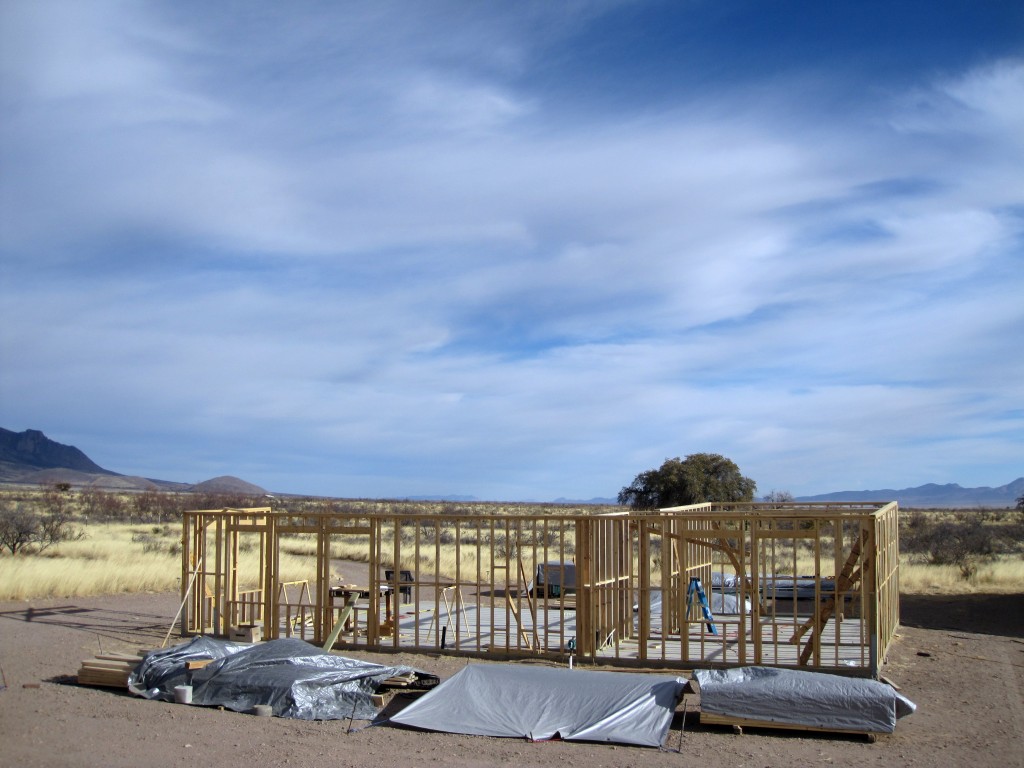 We've also done of a few of the interior walls (of which there are very few). The bedroom and computer room walls are now up. Here's a picture. Imagine the lovely double French doors!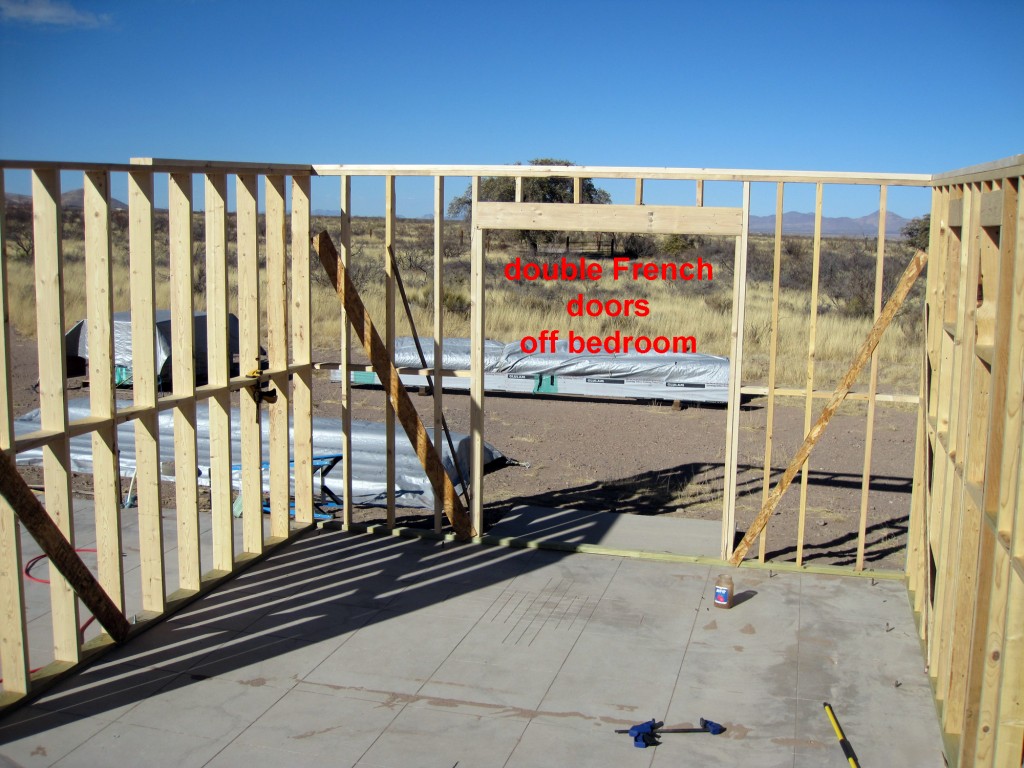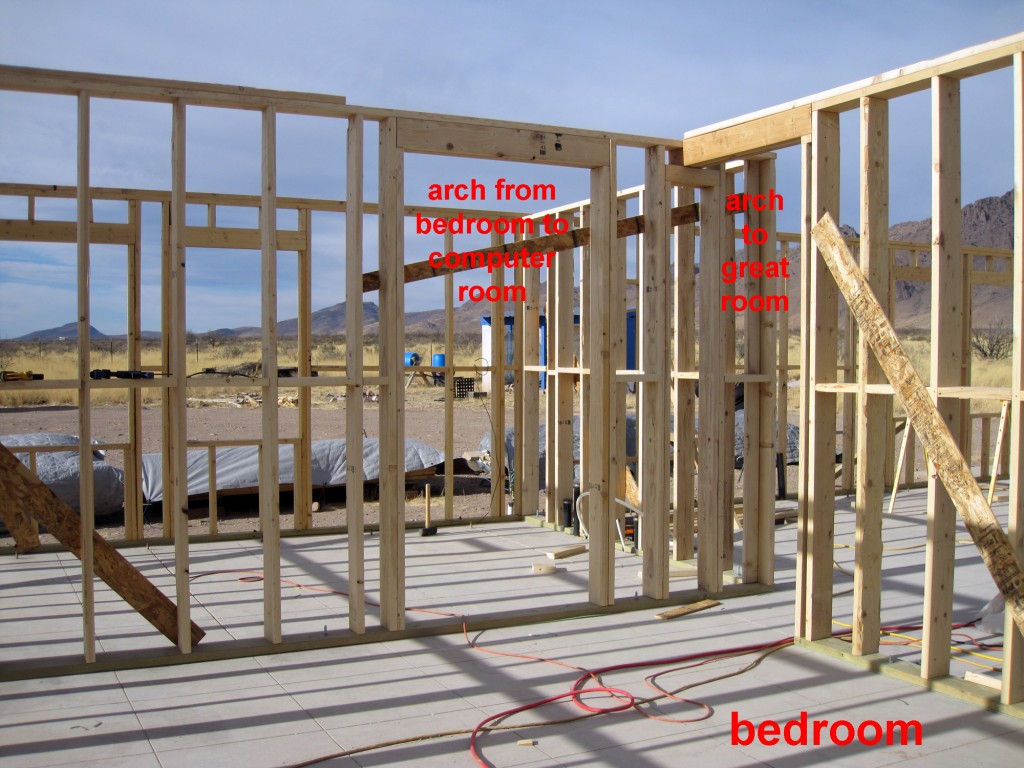 We would never have gotten so far so quickly without our trusty nailgun (which we didn't have for the other house — though we had no outside wall framing to do for that house either). It has not only saved us a lot of time but also made the walls more solid.
On other fronts, we saw a premier of a great BBC nature special that was shot in our very own Horseshoe canyon. It was fabulous. When it airs, I'll let you all know.
And best of all, this week, we finally got a final certificate of occupancy with the right address and the right date. It's been 10 months since we passed our final inspection. Hard to believe the effort required to get the paperwork right, but we're very glad it's done!