February, 2015
...now browsing by month
Wednesday, February 25th, 2015
The linen closet is finished and I took some pictures as it progressed.
Monday, February 9th, 2015
It's finally starting to warm up here, which has prompted me to get serious about planning this year's garden. Here's the preliminary plan: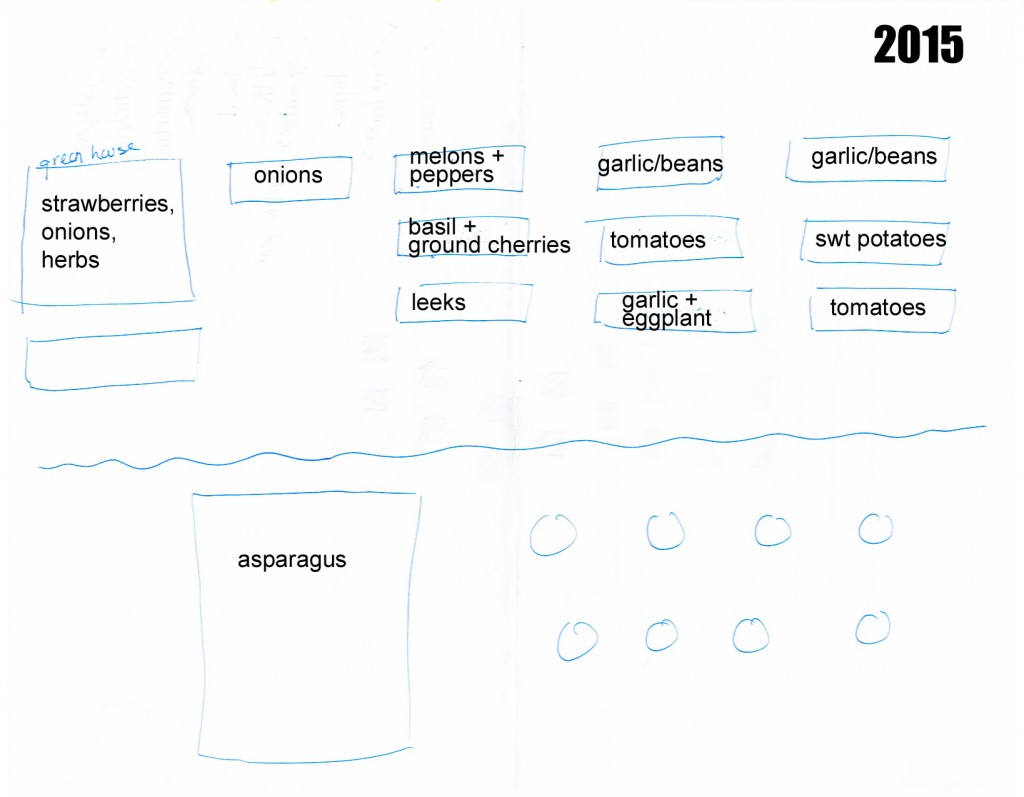 Not dramatically different from what we've grown in the past with a few exceptions. Peppers are new. (I've tried them in the past with no luck.) Same with eggplant. The leeks are new, but are already in the ground. (I got some from a neighbor.) Ground cherries are also a new addition. If you're not familiar with them, they are are nightshades, and the fruit resembles cherry tomatoes but they grow in a husk like  tomatillos. The ones I got are the poba, and they taste like pineapple.
I'm mostly planning to grow lettuce and greens in our cold frames, but I may sneak some into some other beds as well. Same with radishes.
We're looking forward to spring asparagus soon!
Sunday, February 8th, 2015