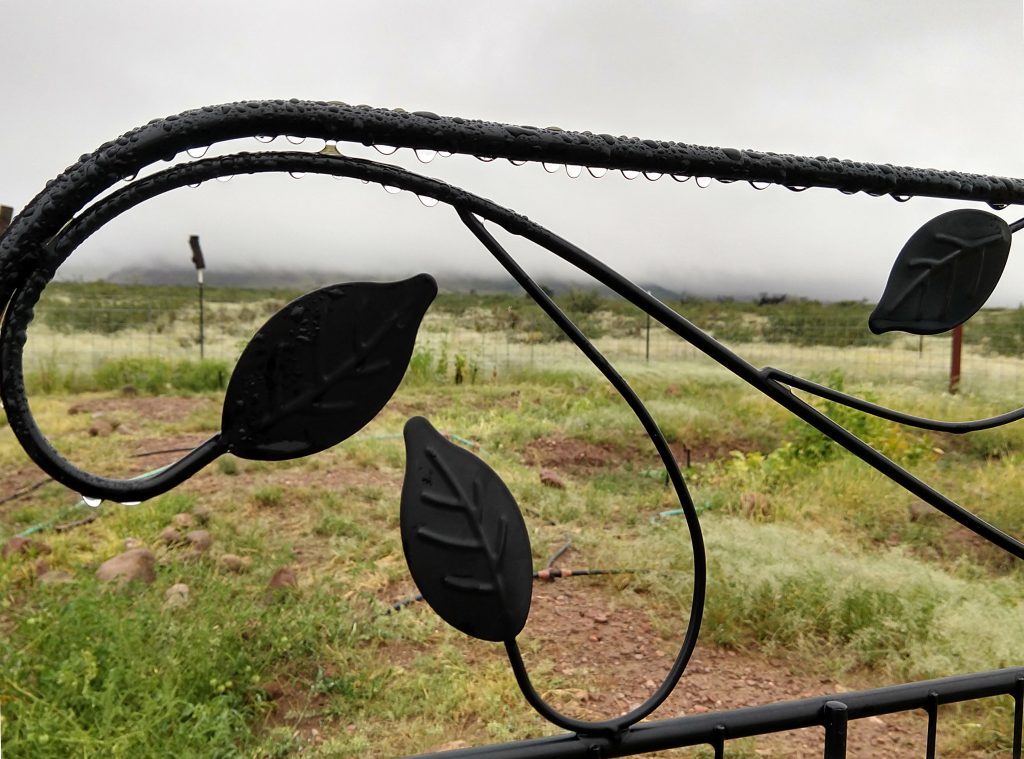 It is September 20, and last night we had a long, steady rain that measured in at about .5 inches. The monsoons continue, though we know that any day they will end.
This morning there was low clouds and fog everywhere. No mountains visible to the east or west.
The garden has loved all the moisture. One unfortunate result is that all of my melons split. I caught a few soon enough that we could eat them, but most started to rot before I got to them. The pumpkins and squash are looking good. We had an overabundance of green beans this summer, which we have shared with many friends. We've also had a great number of shishito peppers (hundreds) but there never seem to be too many of them for us to eat.
Soon it will be time to plant garlic again. We enjoy the cycles of the garden that overlap and extend through the whole year.