Last night, we spent our first night in a couple weeks in our own bed. (While we were finishing the bookcase, the bedroom was a temporary workshop so we slept outside when weather permitted and in the guest room when not.)
The work is finally done now, and all the books are unpacked and on the shelves. I couldn't be happier with the end result.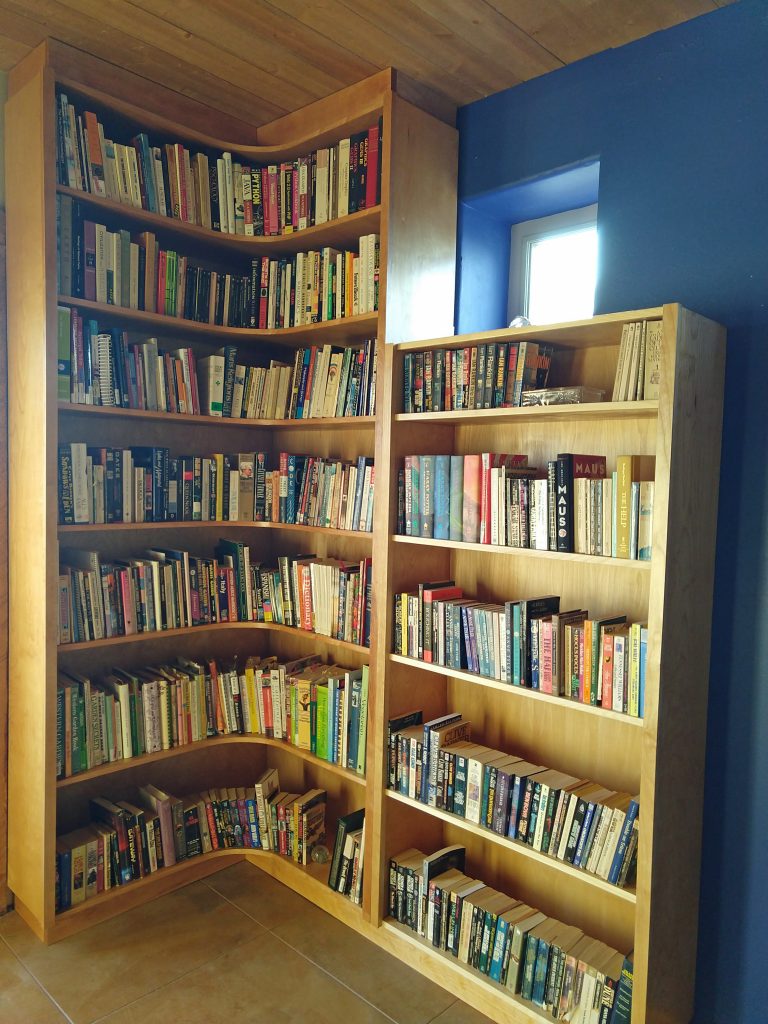 And going through and organizing all the books I haven't seen in 10 years was fun too!