So, we have begun to make our first door. Here are the steps.
First, we chose seven 2×6 boards that were reasonably straight, flat, and nice looking, a challenge given the quality of our lumber. Here the boards laid out on the slab to make sure they are flat.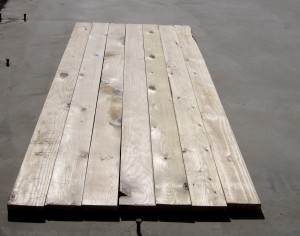 Then we used a table saw to cut about 1/2″ or so off each side to square them up and help ensure fit.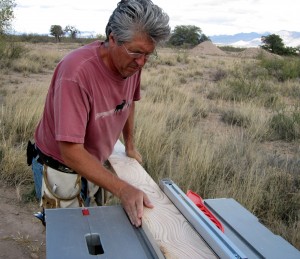 Then we ran a router around the edge to give a beveled look. There are many shapes of router bits with various angles, etc. We chose one that would make a shallow, slightly rounded edge.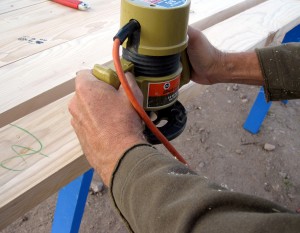 Next, we laid out the boards on a series of four pipe clamps with cardboard underneath for gluing. We smeared the edges of each board with carpenter's glue and then clamped then tightly together, trying to make sure the boards were all flat with no bowing.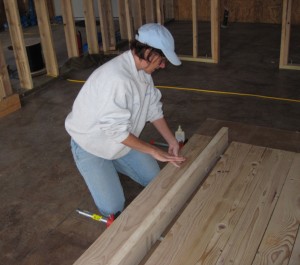 Here it is all clamped together….now to wait for 24 hours.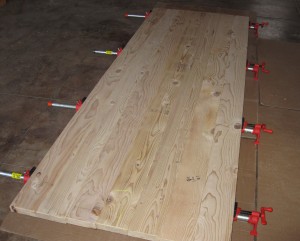 After it came out of the clamps, everything looked great. It's going to be a week or so before we get to town to get stain and varnish to finish it, so you'll have to wait until then to see the final results.