Today, we poured the sub-floor for our shower.
First, we spent a couple hours chiseling out the floor around the drain (both done previous to us). This is the end result with the drain base in place.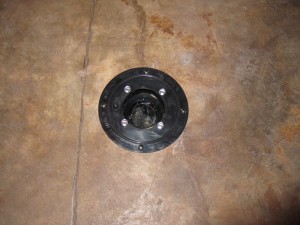 Then we put down a large, thick vinyl shower pan liner. The top part of the drain fits in place over that, attaching to the drain underneath.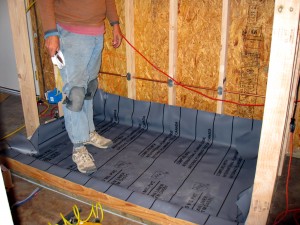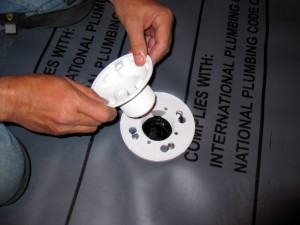 Then came mixing the cement. By this time, we're getting to be old hands at this. Here I am shoveling the cement into the pan. Brad did the troweling.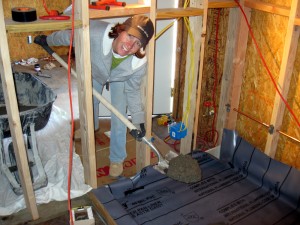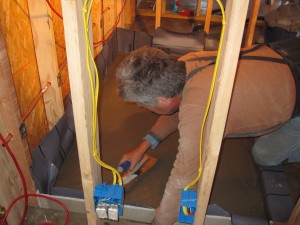 Part of the troweling process was lots of checking of the levels to ensure that there was slope to the drain in all directions so water would drain.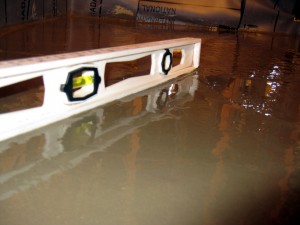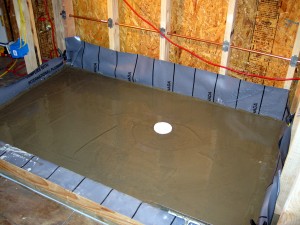 Next will come the tile, still unpurchased as of yet, though I do know what I'm looking for now. (A few trips to tile stores have freaked me out, but I am going to try again this week.)
We are also wrapping up the plumbing. We have water to the house now and have found a local plumber to lend a hand for a day next week to finish things up. We will also be installing the pressure pump and the tankless water heater, both of which arrived last week. Also on the agenda for next week is getting the propane tank installed and the propane lines inside plumbed.
All of which is leading up to our inspections for electrical, plumbing, and mechanicals, which is the second to the last inspection.