We've been waiting a long time for this!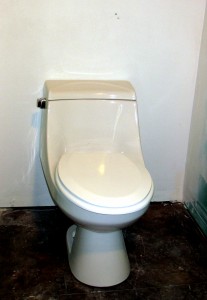 This is our beautiful new sink. (The plywood part will be tiled over in cobalt blue to match the shower.)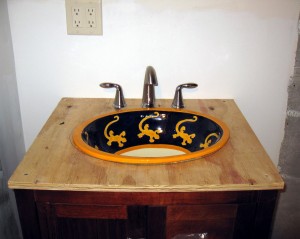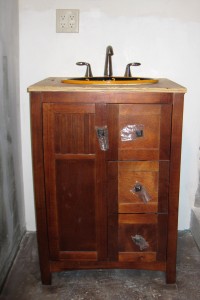 Brad did such a fantastic job on this! And having Dad here to help has been great. We have all the drywall taped and sanded (first pass); a couple more passes to go, but we're feeling great about the progress this week.