So the insulation is in.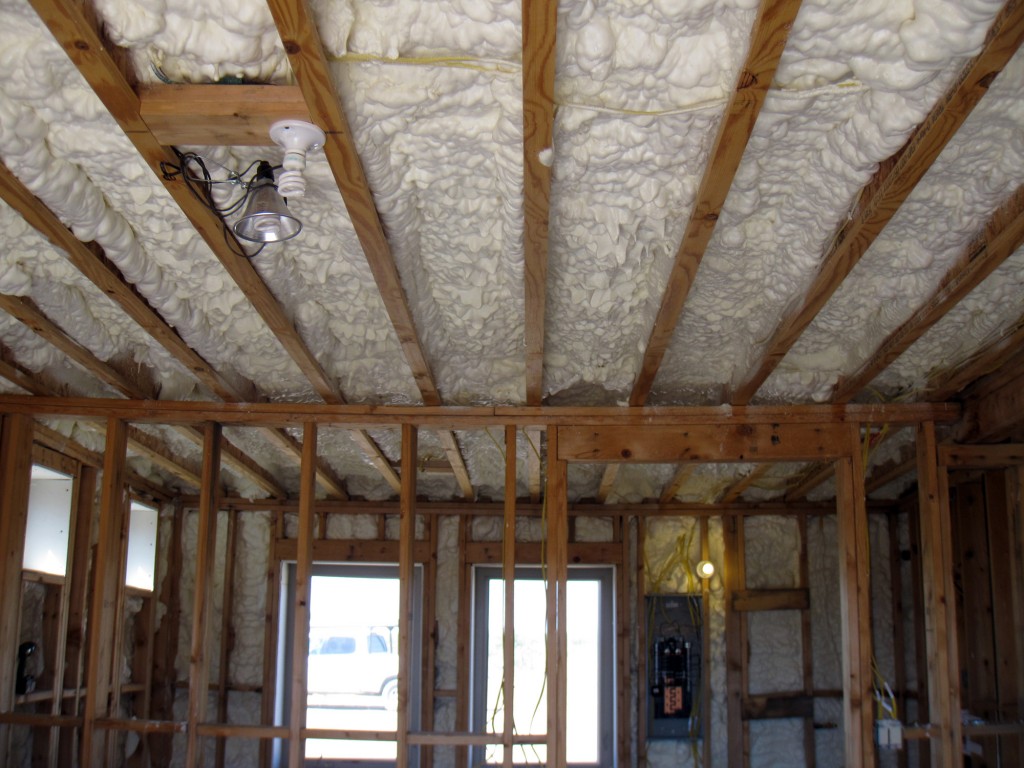 The material for this is Icynene, apparently not made of soy as I'd thought, but rather from castor oil. It's "low emission" and creates a tighter air seal than most anything else.
It's water-based, and they spray it in with a tube. It comes out at 140 degrees, which made a hot day even hotter. (The truck the guys came in has a trailer with a big air conditioner in the back. Brad thought it was for the comfort of the installers, but it turned out it was actually for the material.)
It sprays on pretty thin and then quickly expands. Kind of like Crazy Foam. Once dry, it has the consistency of very dry angel food cake.
On the walls that are double (or will be), they foamed in about 5 inches, which is less space than we have, so no trimming was needed. On the walls that will get adobe though, they needed to trim off the extra. Here's what that looked like.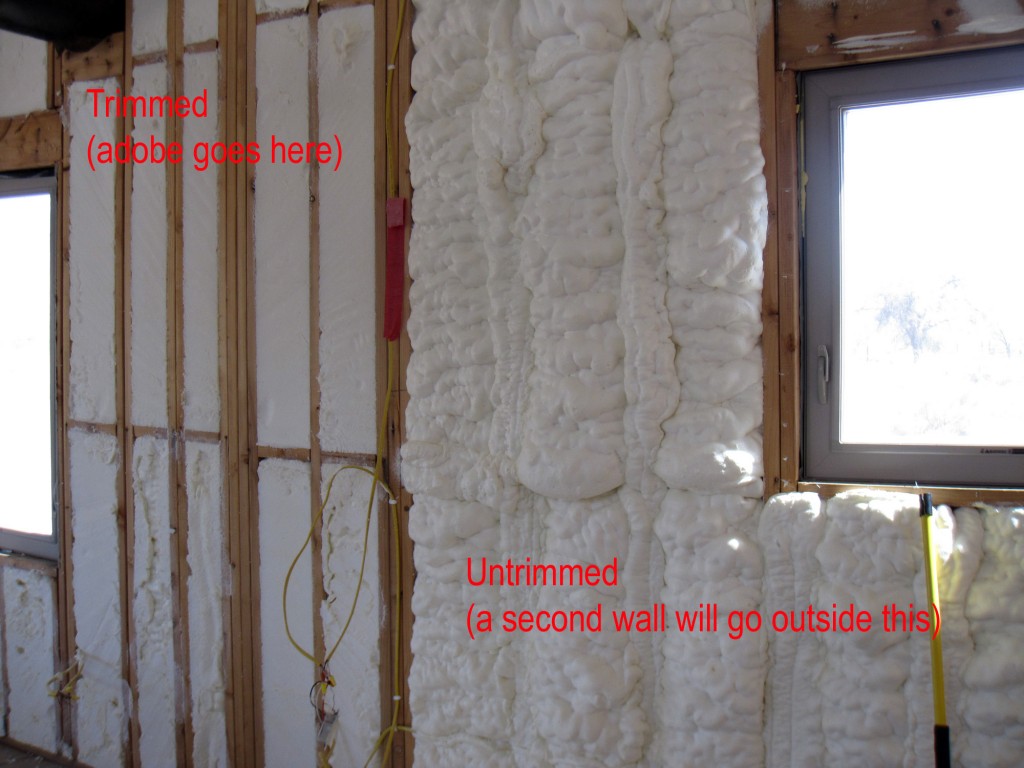 When they were all done, they left three giant bags of trimmings. We've been brainstorming what we might do with those. :)