We finished the adobe wall in the back room. I think it came out great.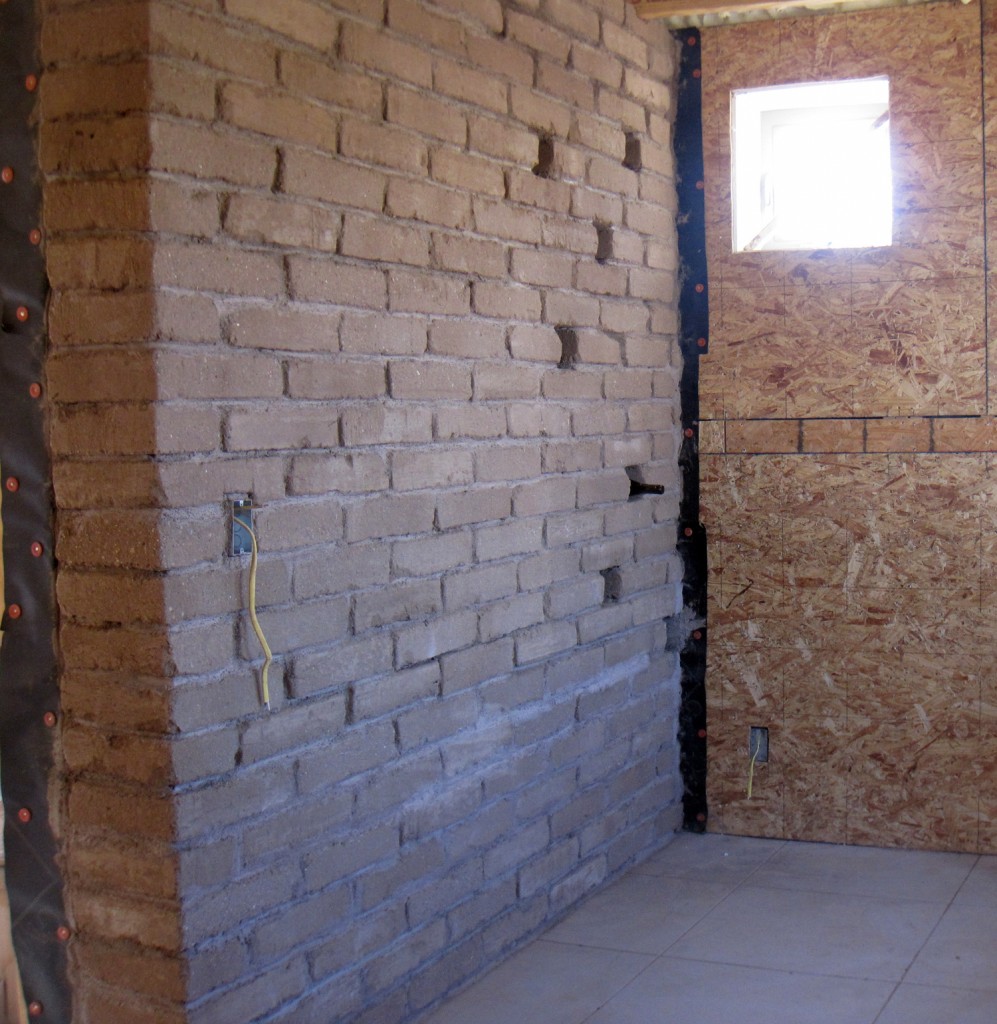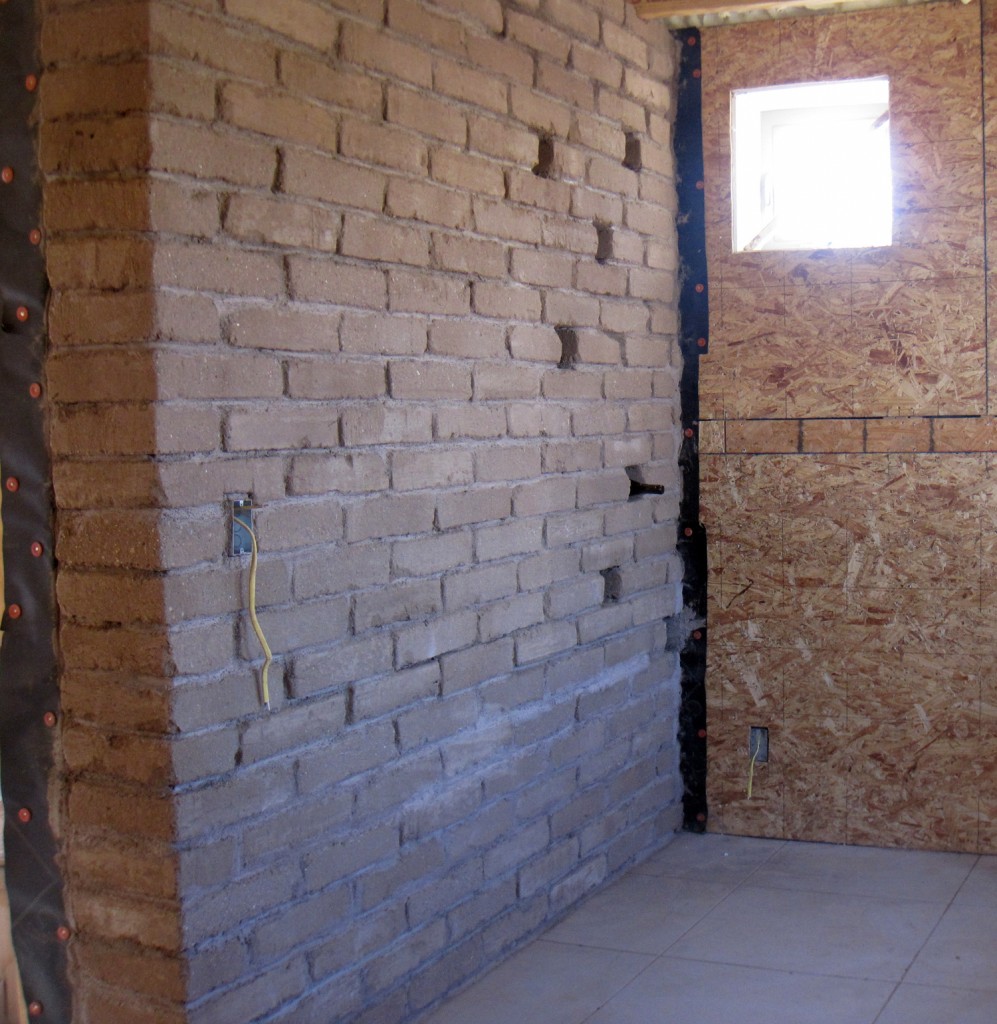 We also finally finished the last bit of stucco around the outside doors, and Brad dug lots of trenching and water into the house and sewer lines out. We have started prepping the big walls that will get adobe and will start on those next week.
The weather here has been lovely; monsoons are in full force with big storms rolling through almost every day. We don't always get the rain here, but have had several long showers. The sprinklers on the outside garden beds have been off for a couple weeks, and as you can see, everything is thriving.