Yes, we're still going strong. The heirloom tomatoes are at their peak, and we're hoping the frost holds off for another month. (They're too big to cover.)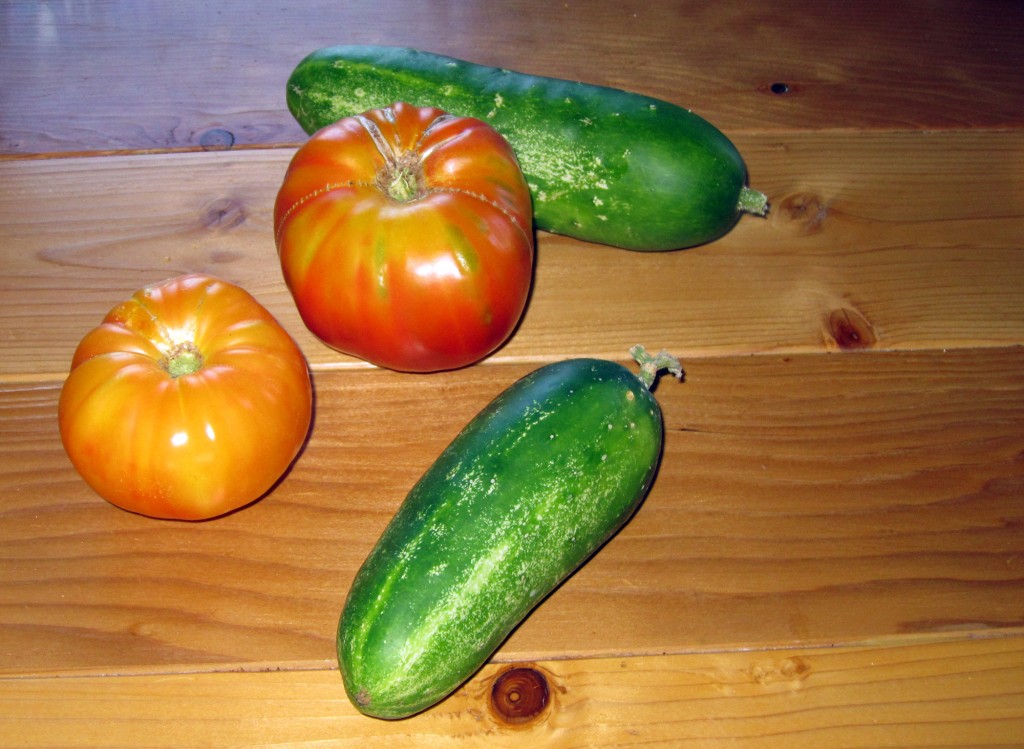 And we harvested the first of the fall greens this morning. Hopefully, we'll have these all winter long.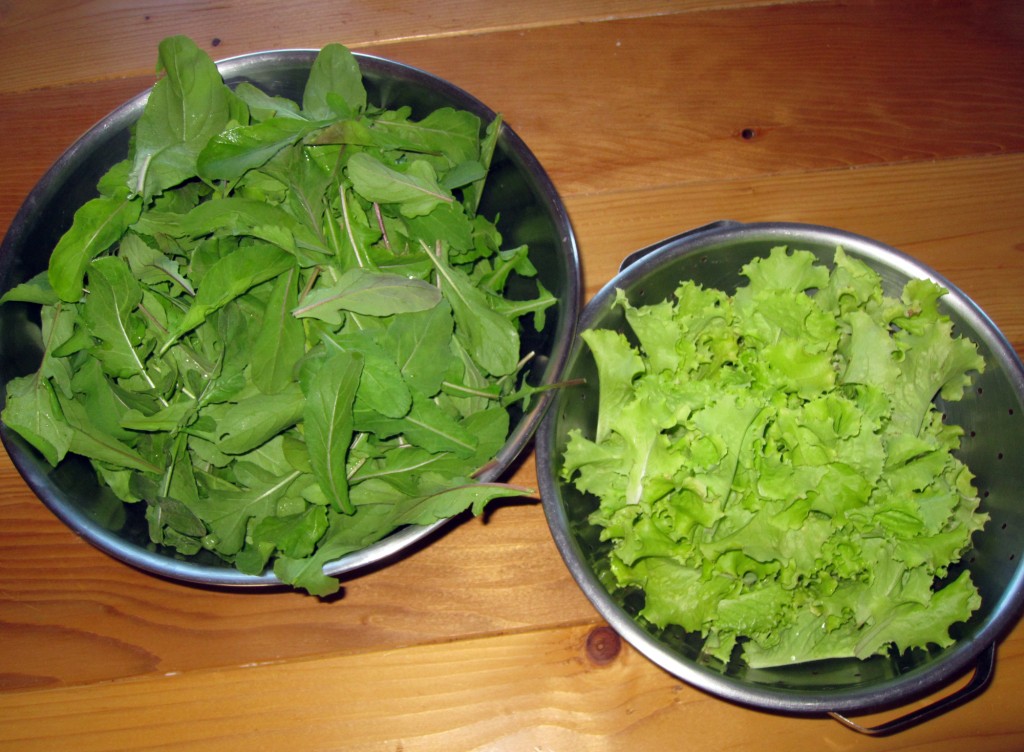 And I came home from my trip last week to find that Brad had made me 6 new beds for spring! Woo hoo. We are seeming more and more like farmers.
This week, we are getting ready for the big Harvest Festival at the Douglas Mercado Farmers Market next week. This will be the close of the season for this year. We'll have a seed exchange, pumpkin decorating for the kids, live music, and more. Should be fun!