It is almost five years to the day since we moved here.
And we now have finished ("finished" being a relative term) the main house and moved in. Hurray!
Of course, there are still things to do, but we are through all the big stuff, and the house is quite liveable.
Here's Brad enjoying our first evening after moving in.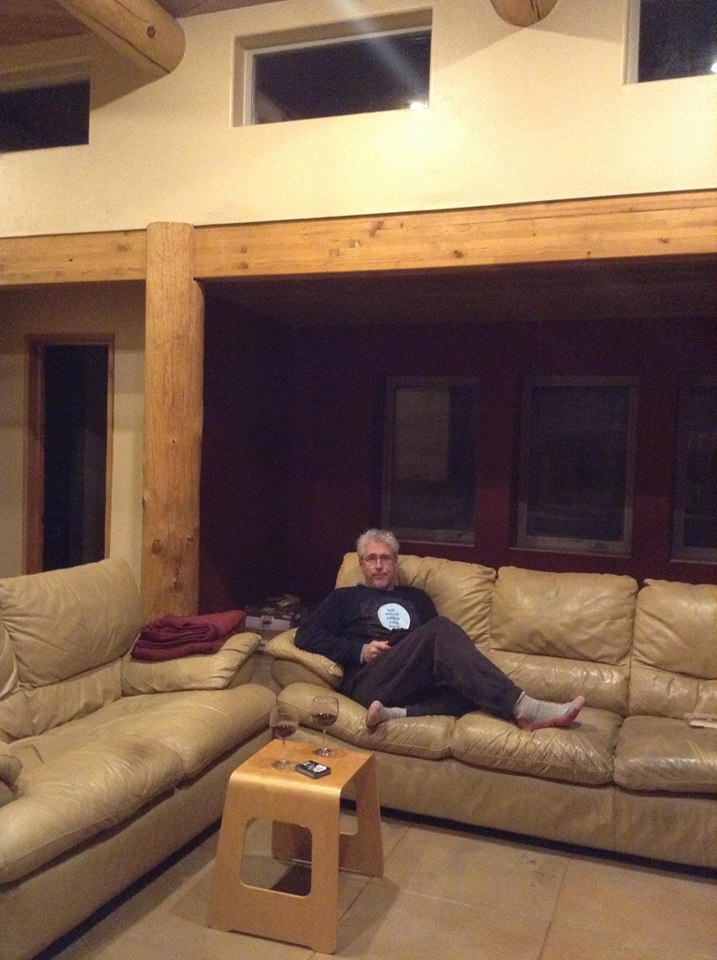 And here's how the kitchen counters and bar turned out.
It has been a long haul getting to this point. It took almost exactly a year longer than I'd hoped (yes, I know; everyone told me it would), but I'm glad we took the extra time to do all the little things we really wanted to do with the house. After all, we'll likely be here a long time.
I am amazed that we actually built this house. Then, on the other hand, when someone says, "How amazing!," I think, "Not really. Anyone could do it. You just put one foot in front of the other." True that.
I am always gratified by how well Brad and I work together, and building this house together was just another example.
Happy holidays everyone! We'll be enjoying ours with a little relaxation and solitude.