This week, it's finally warmed up a bit so it's back to work. We've begun wrapping and putting lath on the walls in anticipation of doing stucco. It's good to see the house becoming more waterproof.
We also put the glass block in the exterior wall for the bathroom. When Brad did the glass block in the guest house, I was traveling so this was a new experience for me.
It starts out very messy…lots of gloppy mud.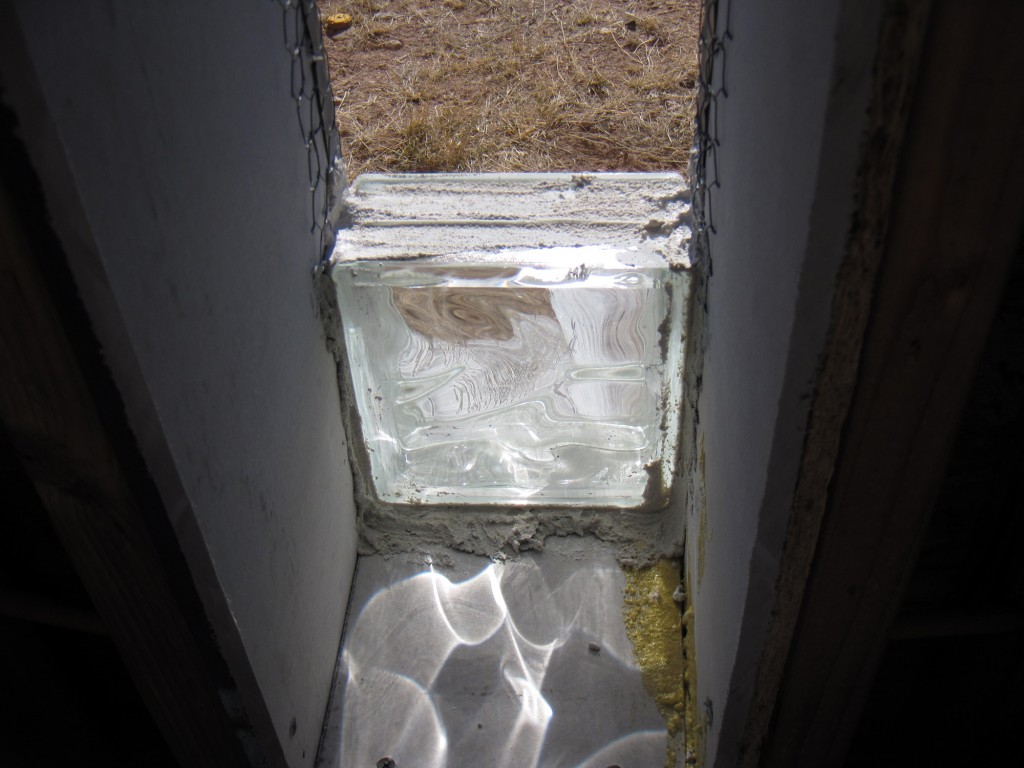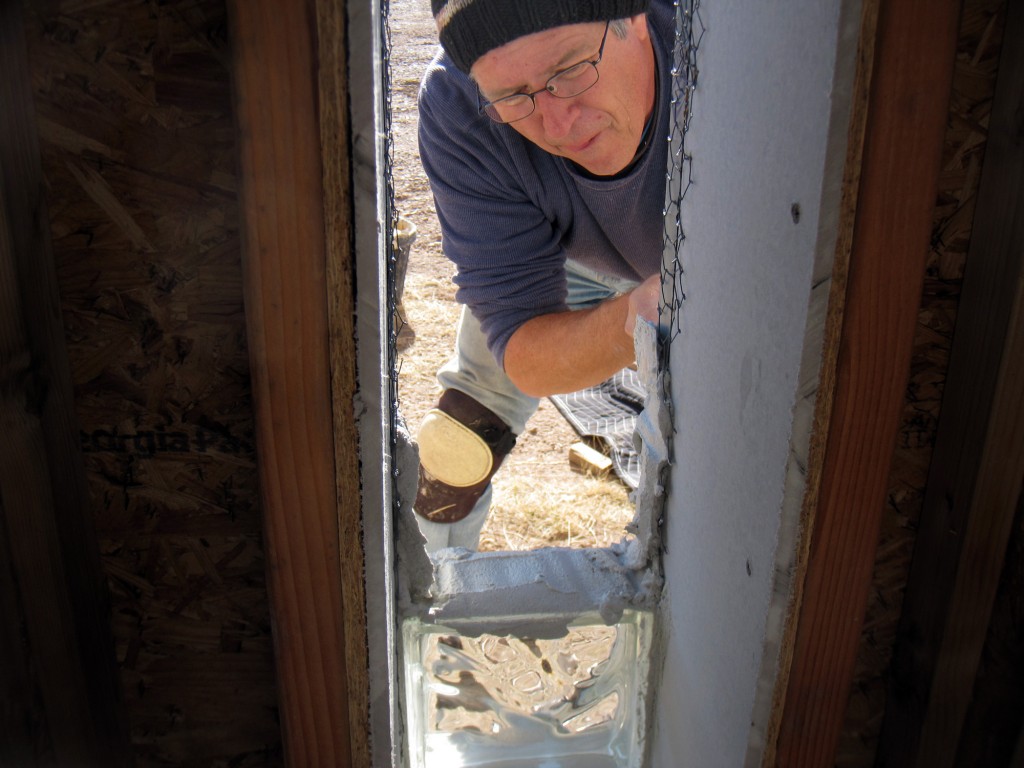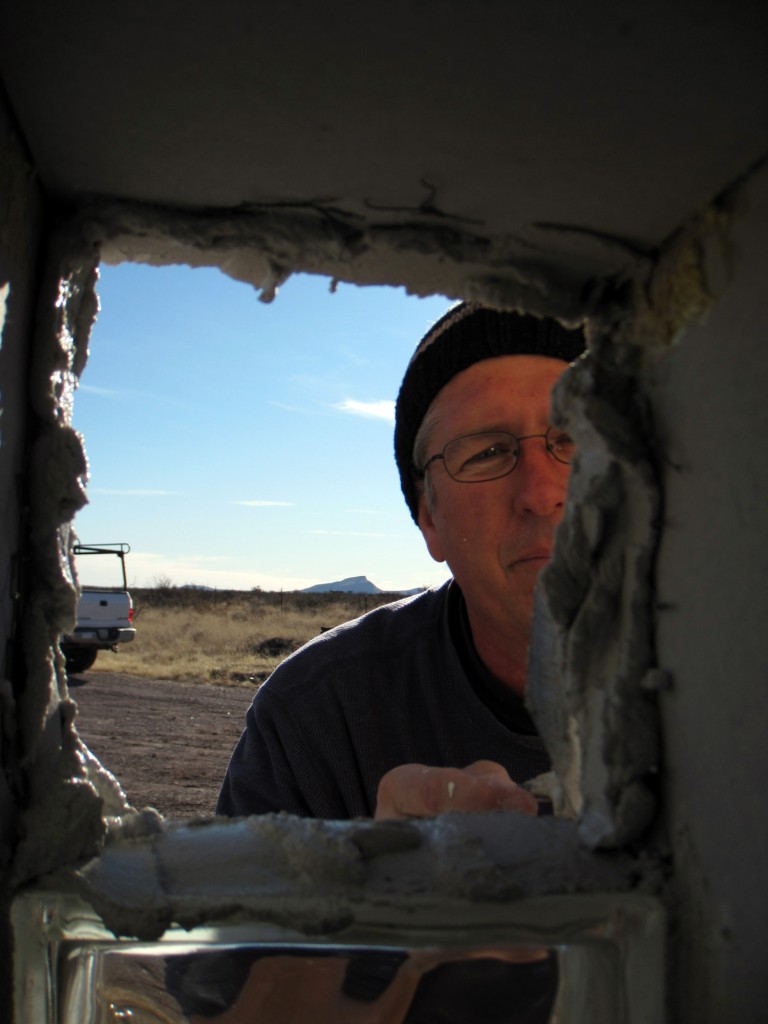 Gradually starting to look like something from the outside.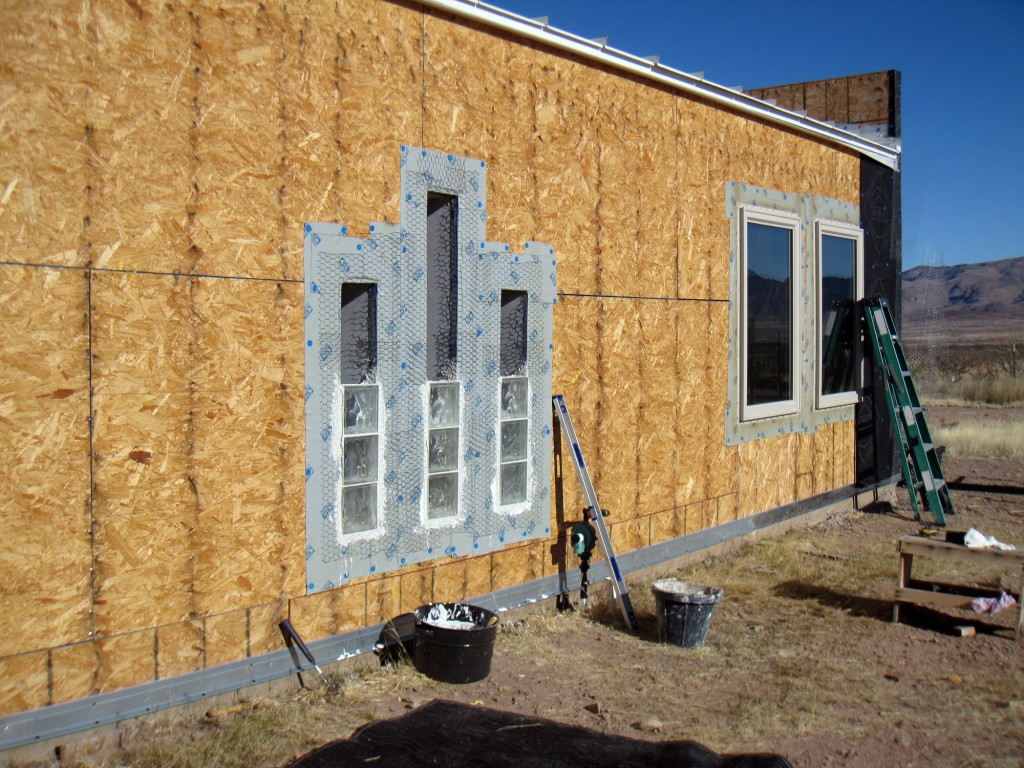 These pretty light patterns are just what I was hoping for.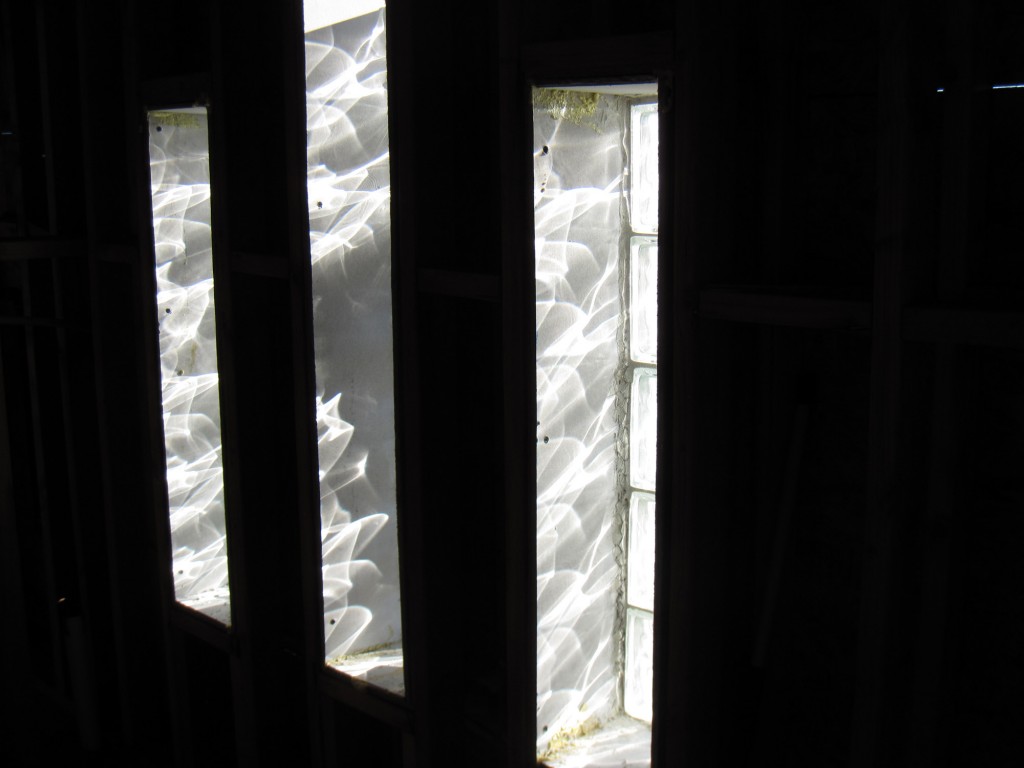 And here's the finished product, from the outside…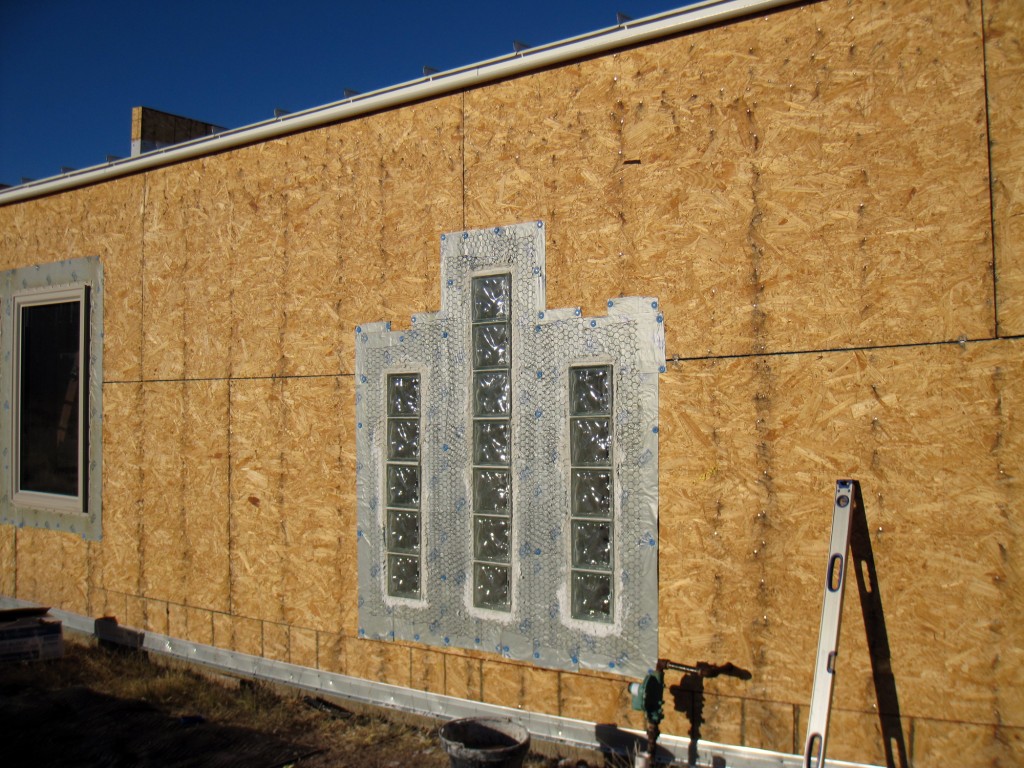 and the inside.