After coming home from being gone for a week, we thought the changes in the garden would be significant, but we weren't prepared for this.
The beans have gone crazy, nearly filling their hoop houses. The cucumbers have tons and blooms and the starts of fruits.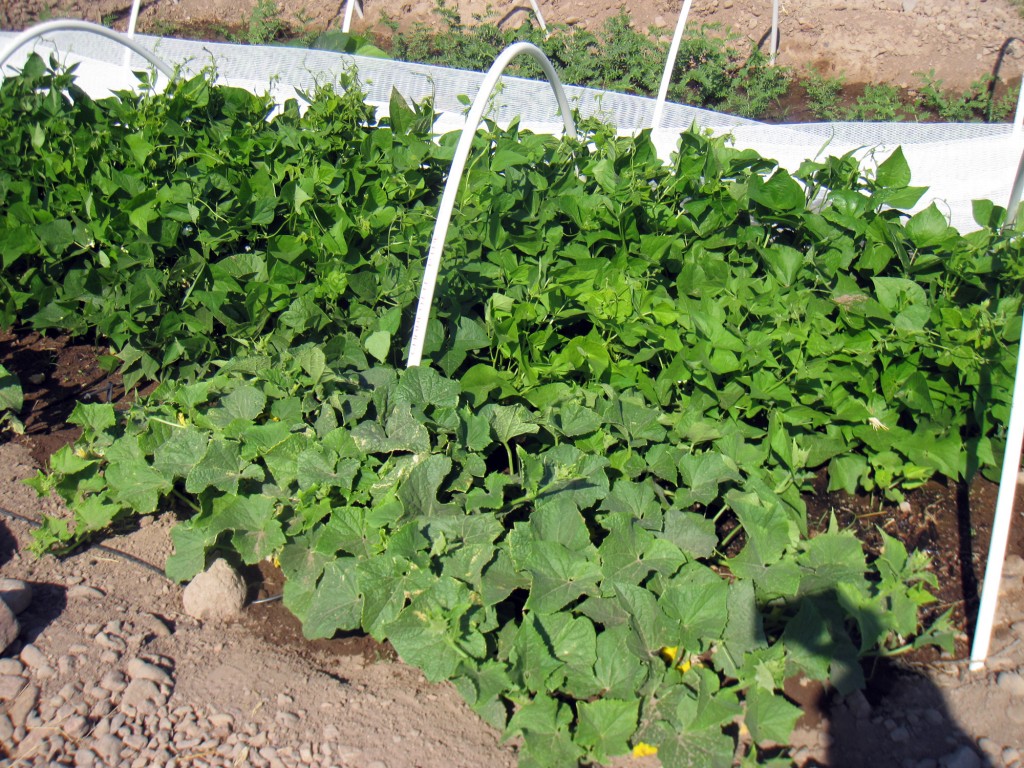 The watermelon plants have expanded to the point that you can't even see the circles in Squashville where they are growing. (It's hard to remember how it looked just 8 weeks ago.)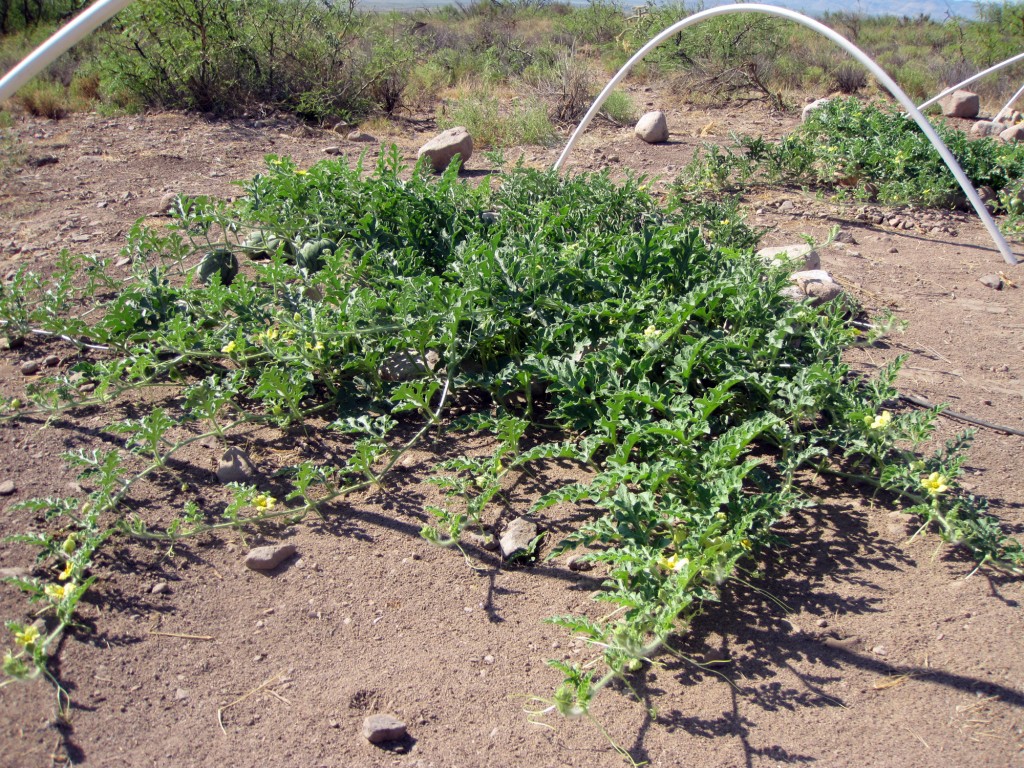 And we were shocked to come home to watermelons the size of grapefruits. It won't be long until we have some to eat.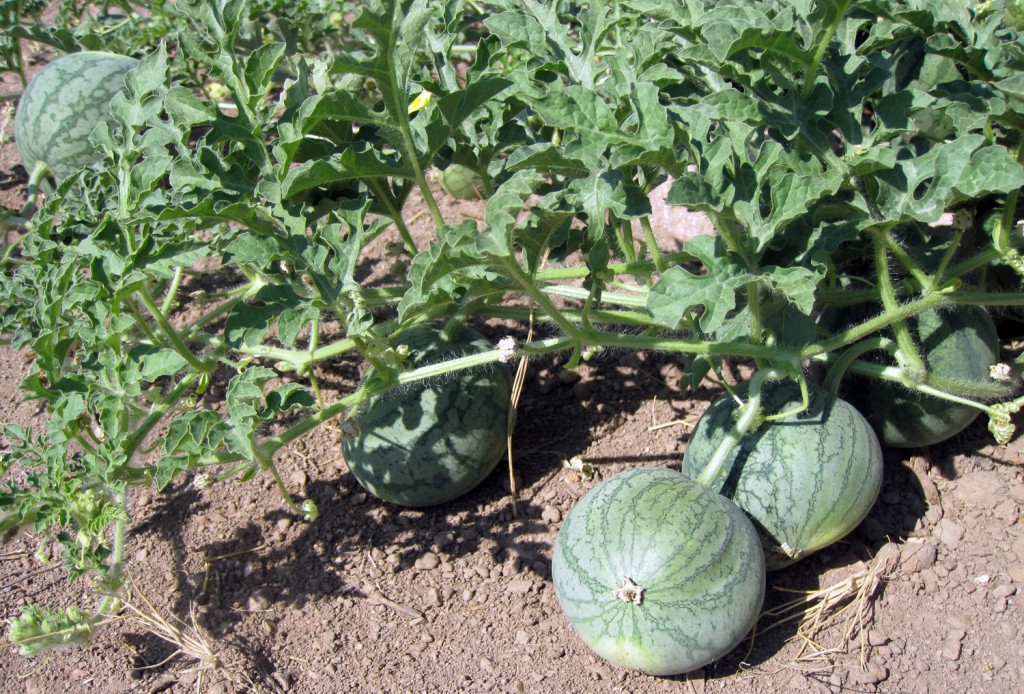 The tomatoes are continuing to thrive and put out new fruits. Most aren't ready to eat yet, but we did have our first cherry tomato. Yum.
And Brad harvested the shallots.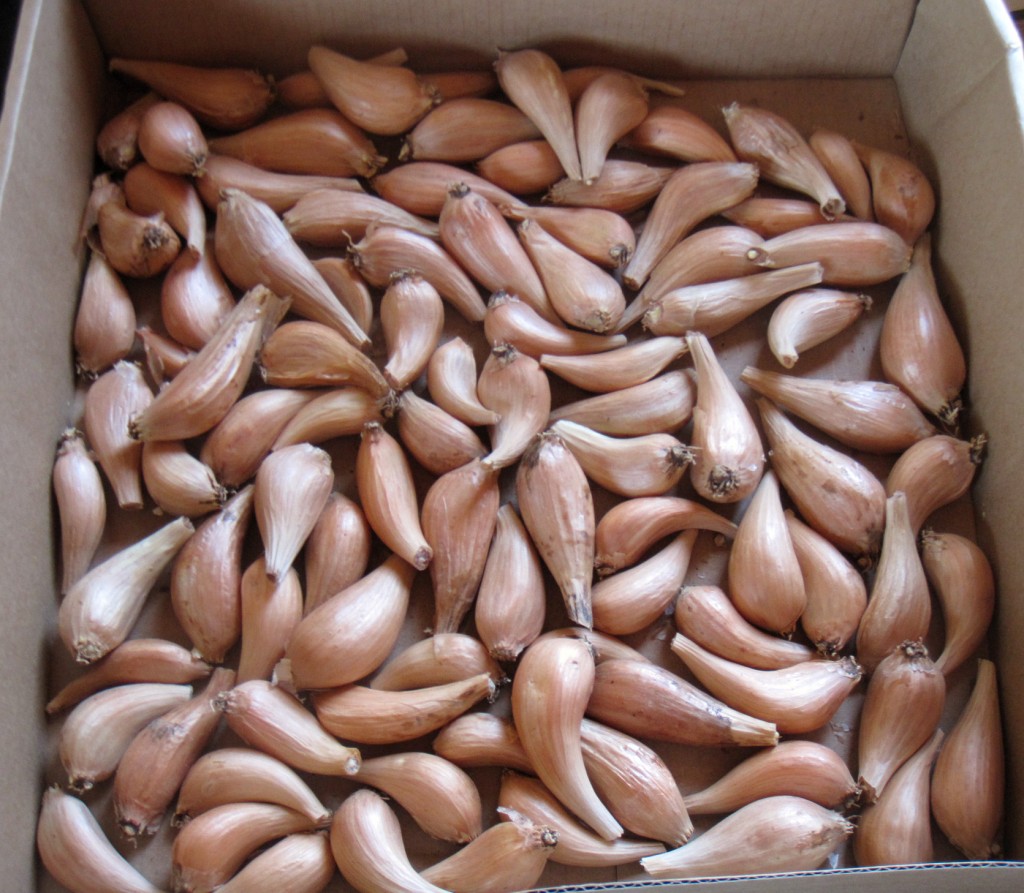 Perhaps most surprising of all, the tatsoi and lettuce are still going strong and haven't gotten bitter.
Everything seems happy in the 100+ degree heat. And on the weather front (ha ha), the monsoons have started.