UPDATE – Here's another view of things.
We took these pictures to show how many garden beds we have in now.
This is a panorama of the main garden on the west side of the house (greenhouse at the far left).

And this is squashville (though this year it's asparagus, edamame, artichokes, corn, and jerusalem artichokes), back by the solar panels. We're putting in 4 more beds in the blank space.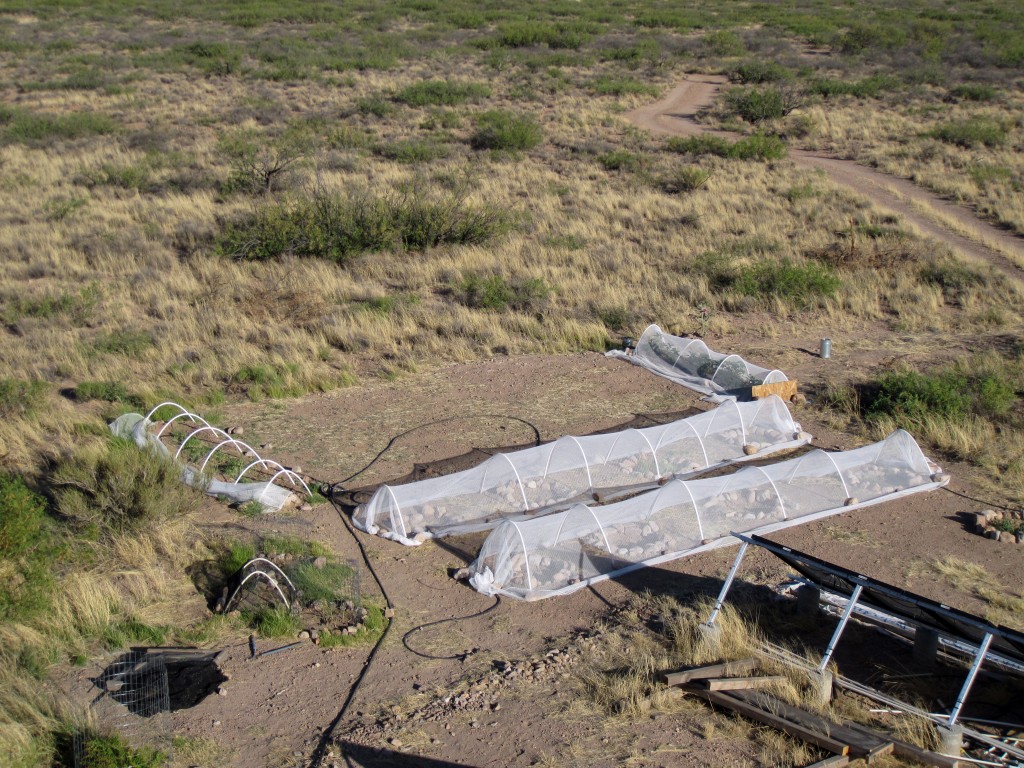 Things are coming along nicely. Fewer trips to the grocery store for us. And better food too.