An owl landed on our water tower this evening. For those of you who have an idea of how big our water tower is, this picture gives you an idea of how big the owl is. Bigger than the bobcat as Brad pointed out.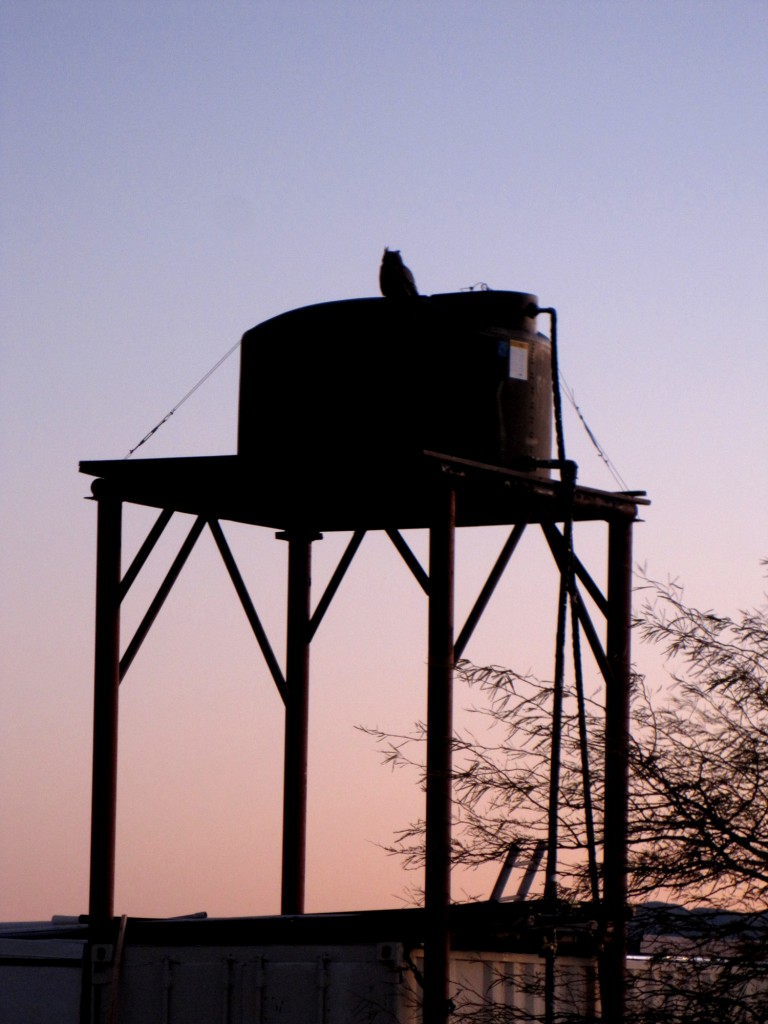 It's been pretty cold here this week (in the teens at night and 60+ during the day but cold when it's windy). I've been working on filling cracks in the new slab this week so we can cut it, which needs to be done before framing.
Other than that, we've been busy with the paying job…making ebooks, doing a social media project (can you imagine? someone paying me to tweet and facebook), and building an online course (which I'll be teaching in a couple weeks).