It hasn't been a great year for the garden. I suspect our soil is getting "tired," and we also had a stretch of very hot weather with little rain that challenged everyone's growing.
Despite that, September tends to be our peak harvest for many things. Our biggest success this year has been eggplants. These Rosa Biancas are beautiful.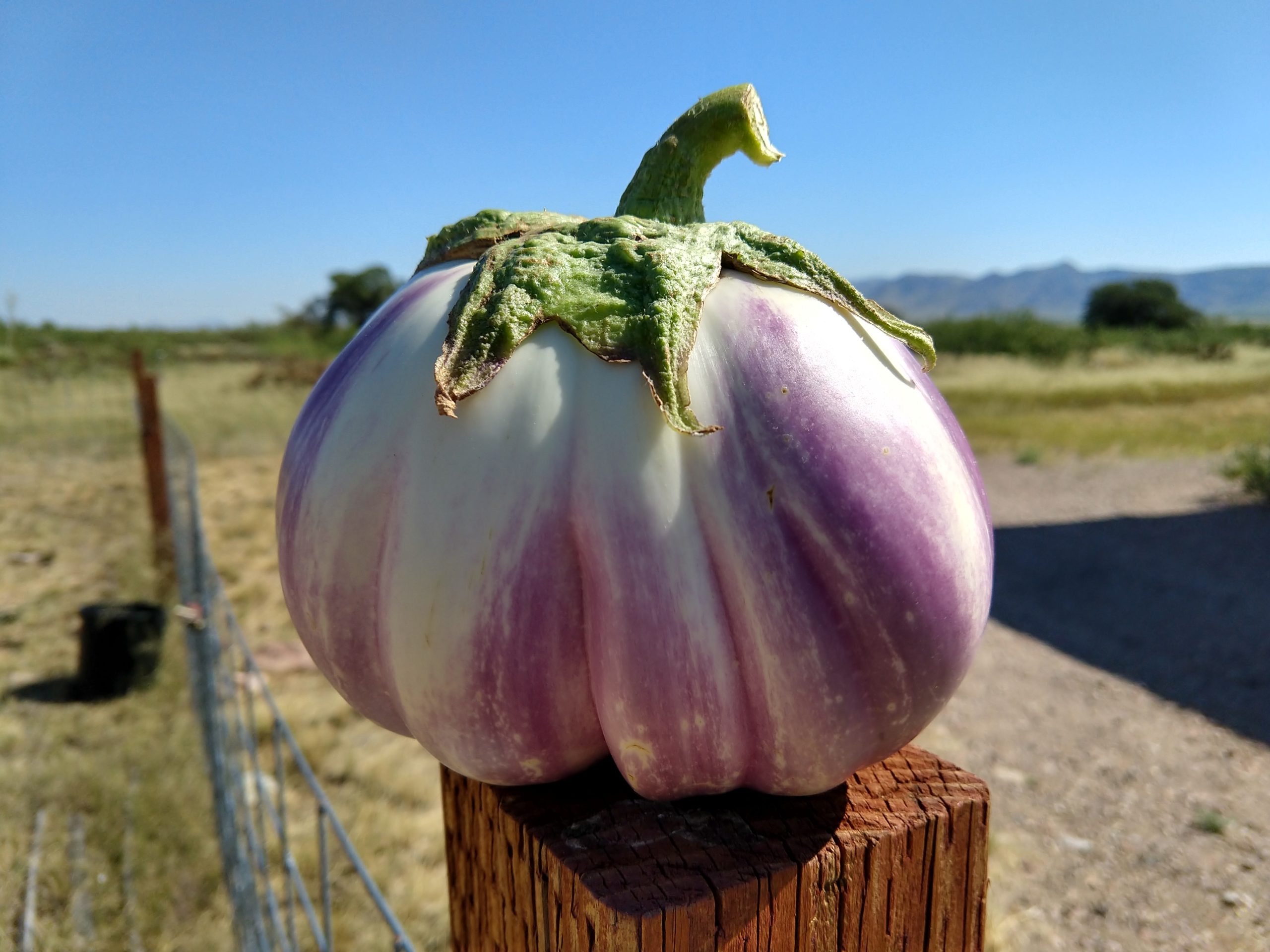 We also have watermelons, cantaloupes, and tomatoes coming along. And as usual, our greens have been solid all year. We're expecting to get an unusual cool spell next week, so we'll be planting more then for the fall and winter.

And in other news, we've seen another gila monster — this time right outside our house. This was a big one that appeared to be at its peak age.