Last night, just before sunset, the bobcat came around. Apparently, she was quite interested in the adobe. At first, she was trying to get under the pallets, where there are undoubtedly rabbits and mice that would make a tasty treat. When she couldn't fit, she decided to climb on top.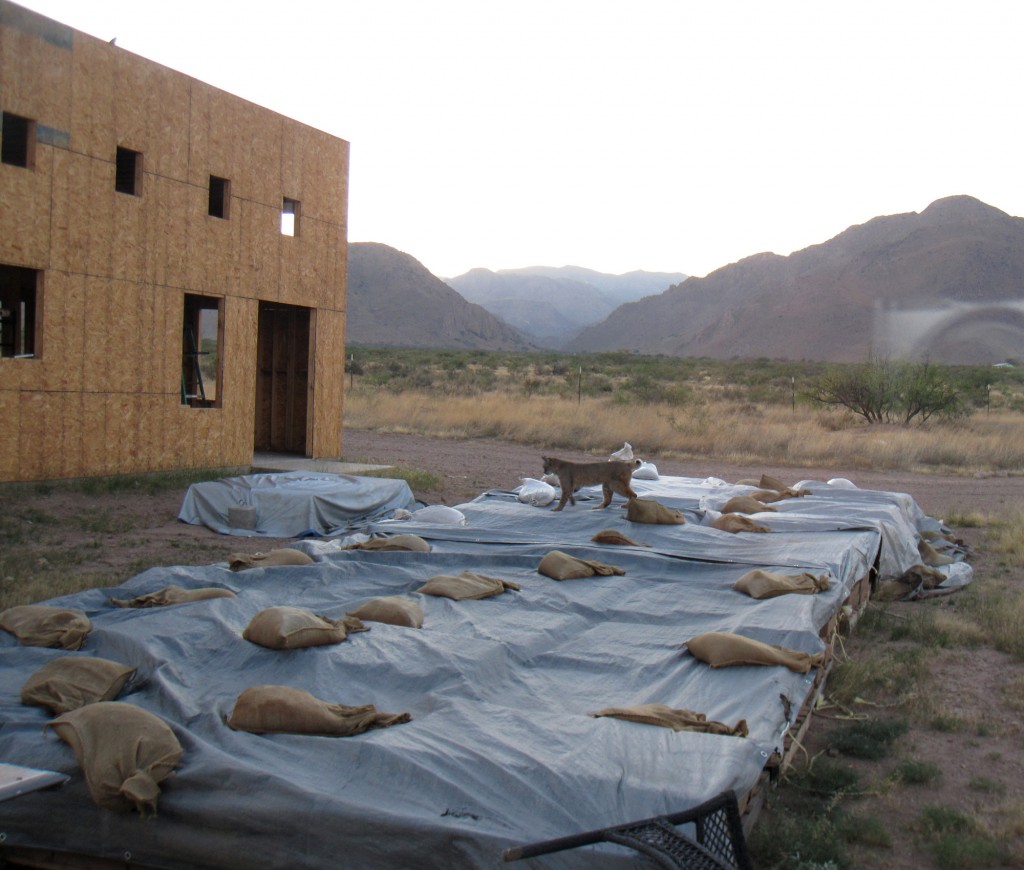 The sandbags holding down the tarp were like big cat toys.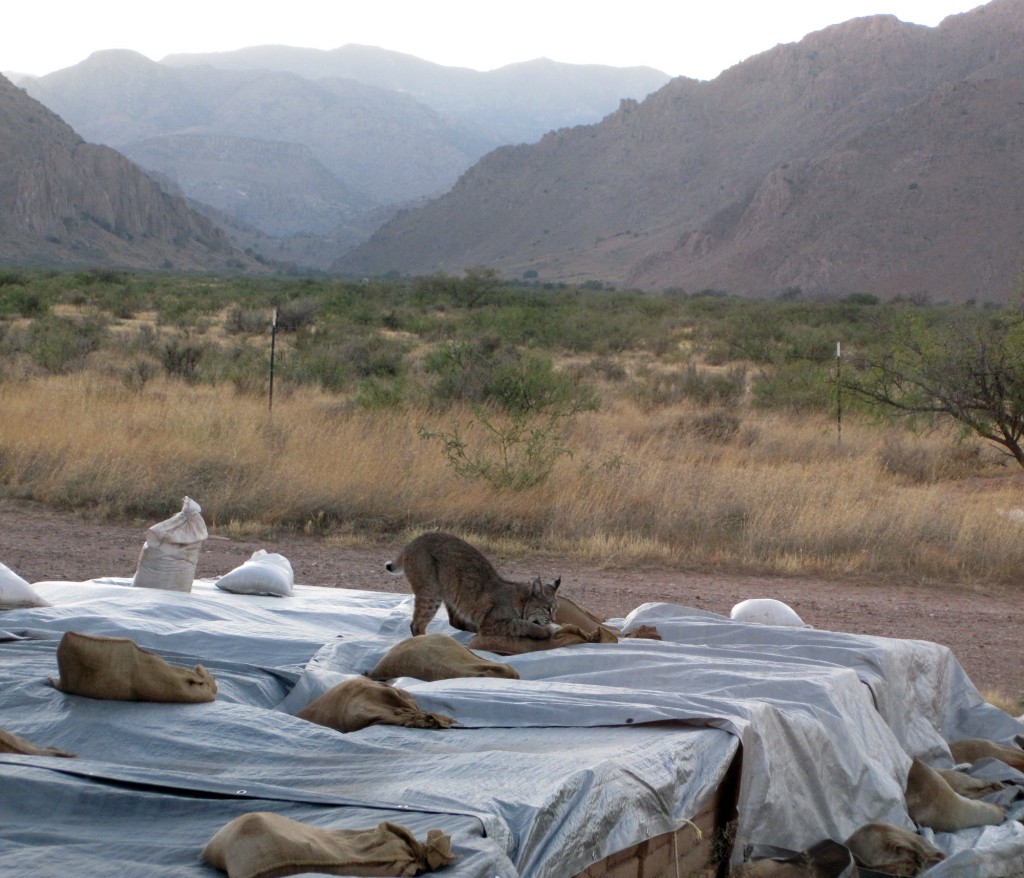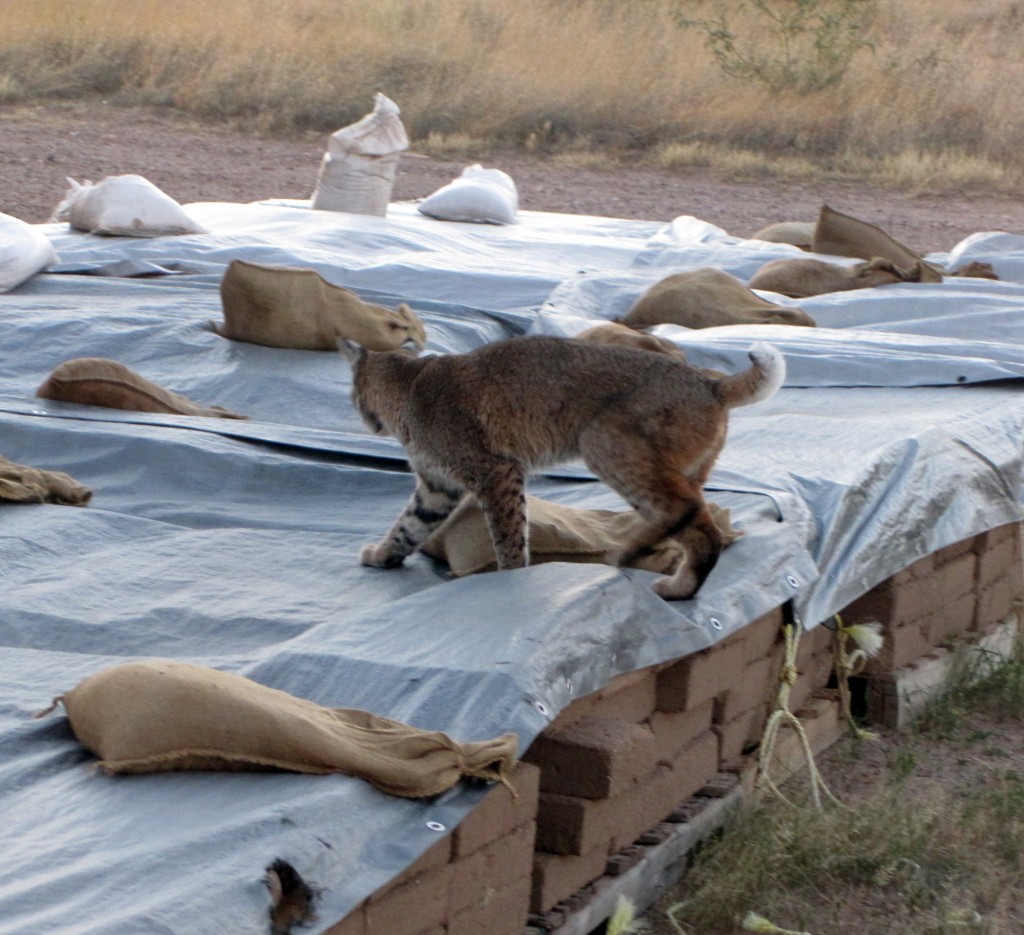 After play, some time to rest.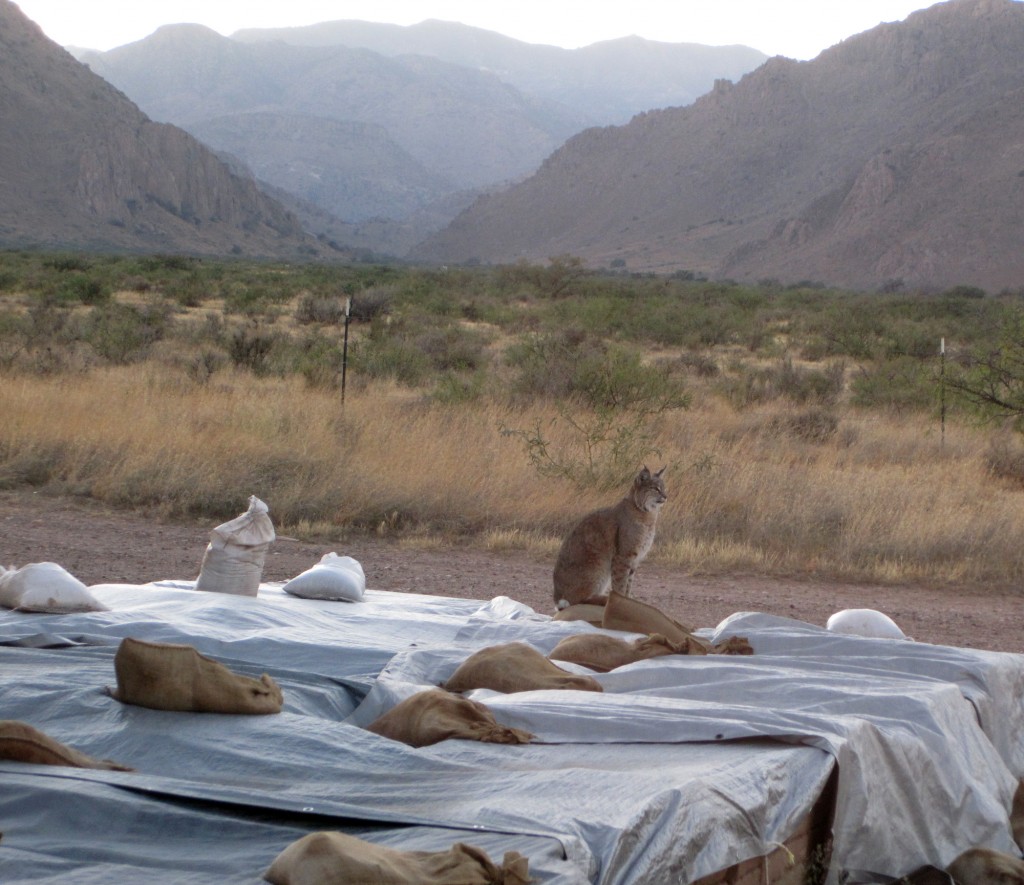 And finally a big stretch before moseying on.