Well, actually levers.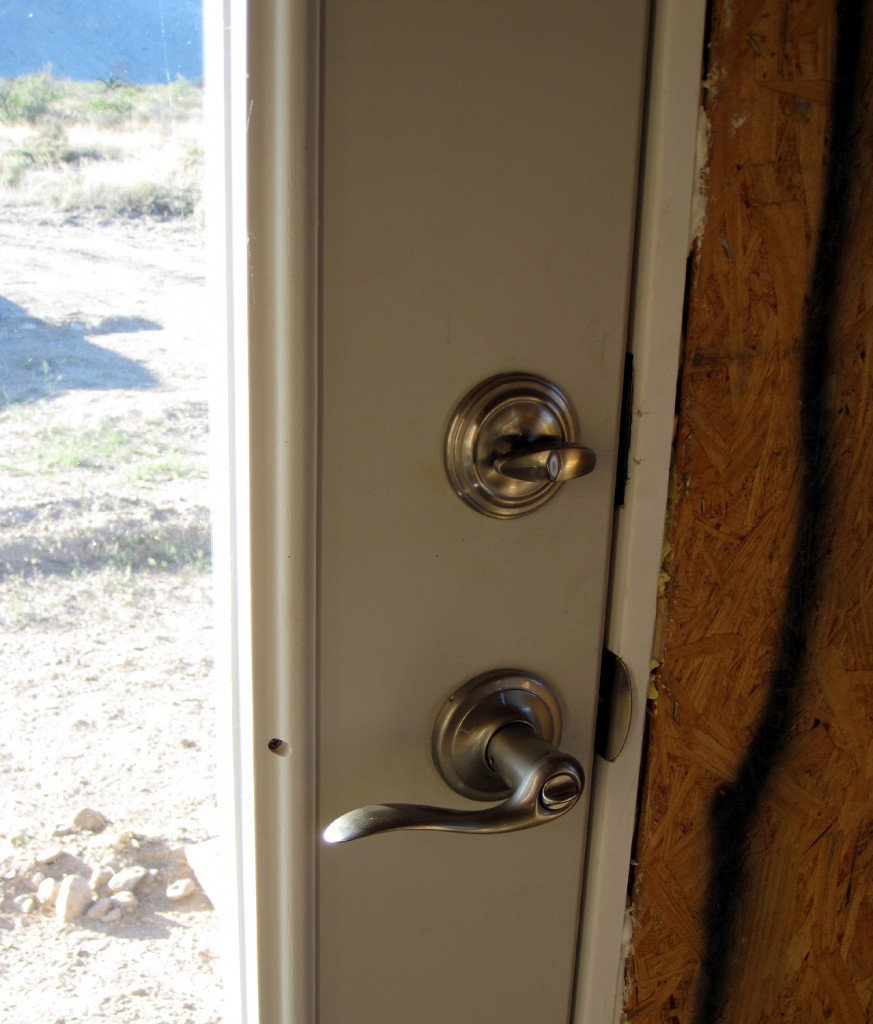 And our lettuce is looking great, though I am prepared for a swarm of locusts or some other creature to eat it at any point. We'll see.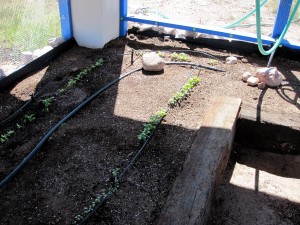 We finished putting insulation in Tumbleweed's ceiling this weekend. Scratch insulation installer off the list of possible occupations to consider after the building is done. It's very hot, itchy work, and my shoulders are sore from holding the staple gun over my head.
The color on the battery house slab turned out very nice, so we're going ahead with that for the main house. (I am writing this in the car on the way to Tucson to get the pigment and our fireplace.) The color is attractive on its own but also light enough that we can stain on top of it to get a different effect in some rooms. I like the texture look of the stain and am thinking about doing the bedroom of the main house with something bolder like terracotta.
We went to an event in Rodeo this weekend called Heritage Days. It was a series of lectures on various topics including native plant and animal species, local history, etc. We met a guy who sells local seedlings, grasses, etc. I am interested in this for our patio area, which I am thinking about more and more lately. (This was going to be put off until after we finished the main house, but I am considering beginning on it sooner.)
While I was on the east coast last week, the weather seems to have suddenly shifted to fall. The unusually short-lived monsoons appear to be over. The nights and morning have been quite cool, though the afternoons are still in the 90s. One night this week, we took advantage and had an evening campfire.
We are having our first real overnight, multi-day visitor this week. Brad's mom is coming. We are excited and so is she.
Finally, I got a new camera! (Thanks, Brad.) It is a Canon PowerShot SD 970IS. It is 12.1 megapixels with a 5x optical zoom and many cool features I have just begun to explore. (You can shake the camera to see the next picture.) The pictures above are the first examples from it (scaled down because they are so huge :). Stay tuned for more.