So our new farmers market started last week to great fanfare. We had great attendance and sold nearly everything we took. It's a little early in the year for much from the garden so I took a lot of microgreens, bread, and other baked goods.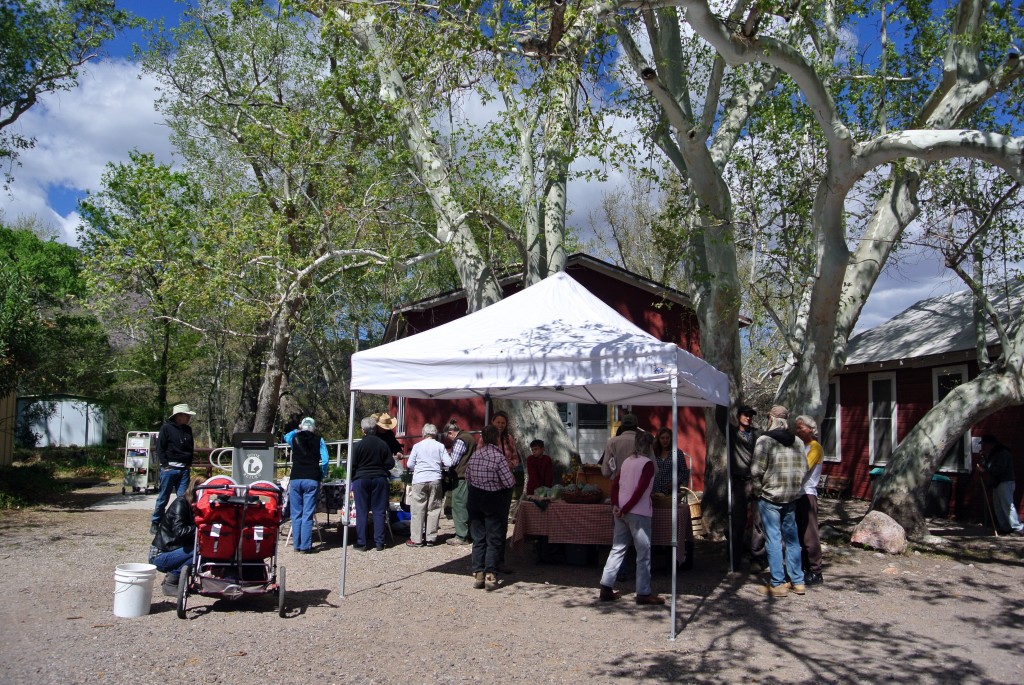 There were so many people there the first week that I wondered if anyone would come the next week. But then this week was just as good. A little different traffic pattern — a few less people and nearly everyone in the first 20 minutes or so — but we sold just as much. The community has shown great support.
This week I added dried beans, focaccia, and pizza dough to what we were selling. (Others are selling asparagus, but we're opting to eat all of ours. :) One thing I'm seeing clearly is that prepared food sells faster than anything.
It will be good to have more produce available to sell as we get more into the summer.