The Continental Divide Trail is one of the US's National Scenic Trails, and at 3100 miles is longer than either the Appalachian Trail or the Pacific Crest Trail. It is also said to be considerably more difficult, largely because of how remote it is. Many stretches have no settlements, no road access, and no water. (For a good book about this, see Where the Waters Divide: A 3,000 Mile Trek Along America's Continental Divide by Karen Berger and Daniel R. Smith.)
We are lucky to have access to this trail less than an hour from our house. In fact, its start at the Mexican border isn't far from here. We also pass a trail crossing on our way to Silver City. We have thought about hiking parts of this many times, but for one reason or another, we hadn't — until yesterday.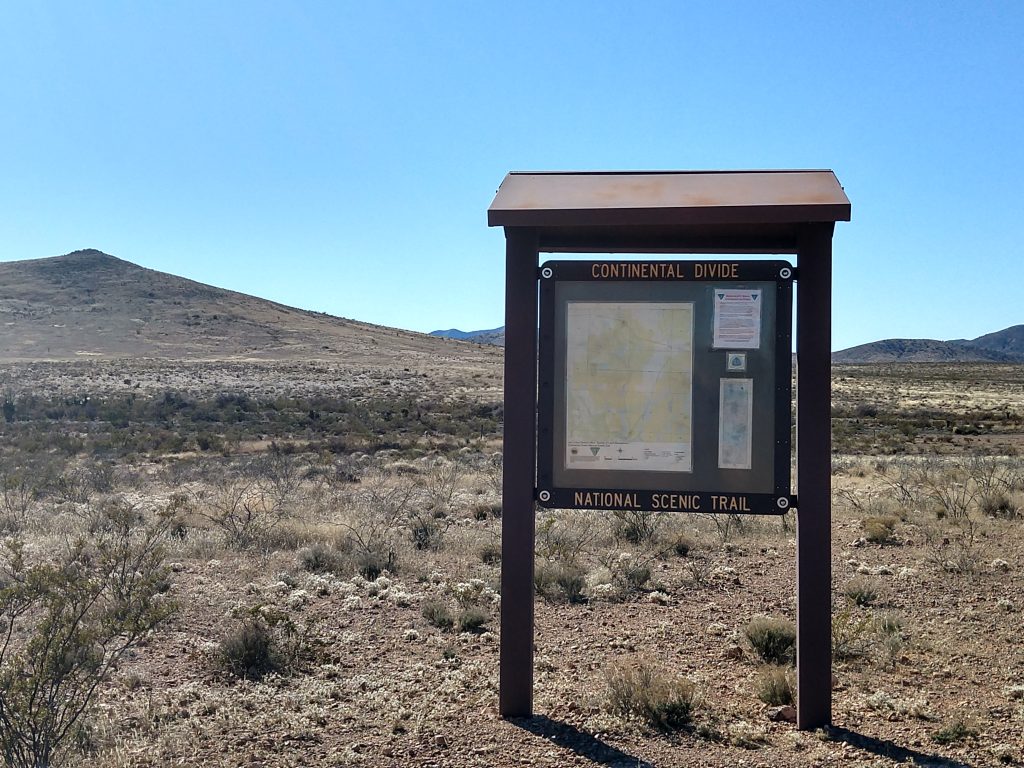 The closest trail access to us is where it crosses Highway 9 east of Animas. We parked there and walked south about 6 miles or so and back. It was a beautiful day, and we enjoyed the hike.
One pleasant surprise is that the trail, while not always easy to see itself, is extremely well marked with signs every 100 yards or so. I don't know if this it true everywhere along the trail, but it made the trail here simple to follow, which is often not the case for trails here.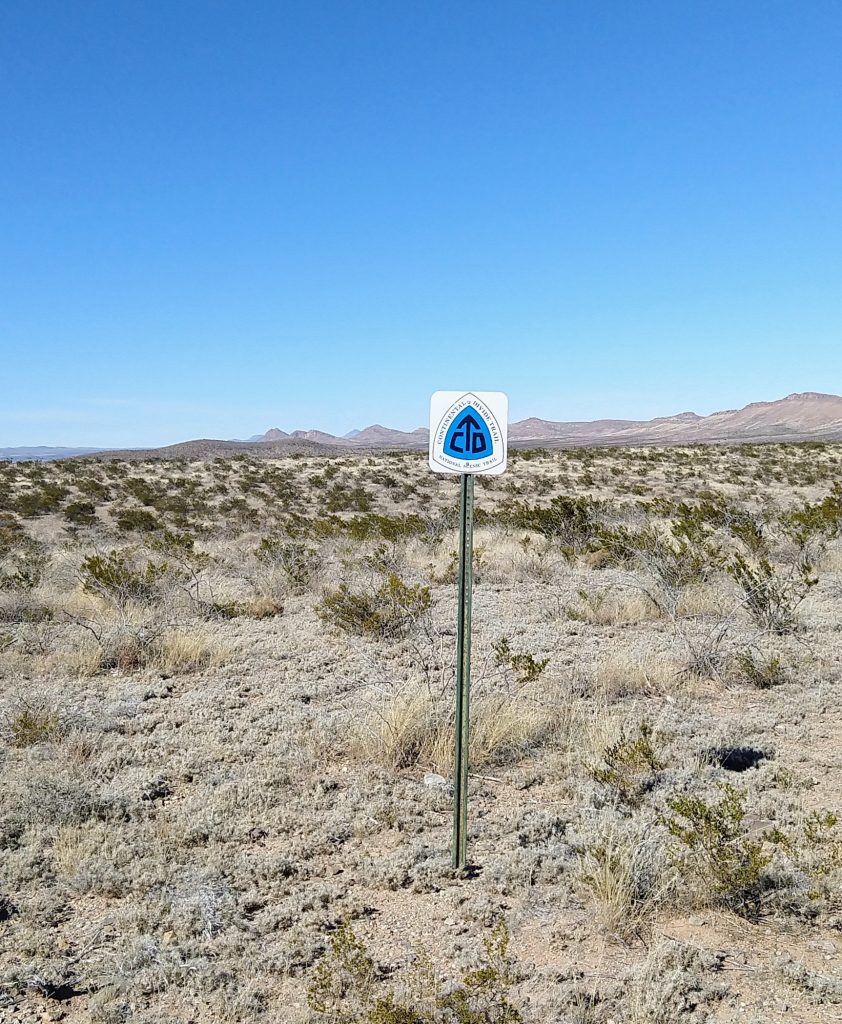 Hiking this trail made me revisit a long-held fantasy of through-hiking a long trails. A couple years ago, while waiting for a train from Lordsburg, I met a guy who had been hiking the CDT. He was ex-military, in good condition, and thought he was ready for the task. He made it to about Silver City before having to be rescued. This trail is not for the unprepared. Lack of water and extreme heat and cold make it very challenging.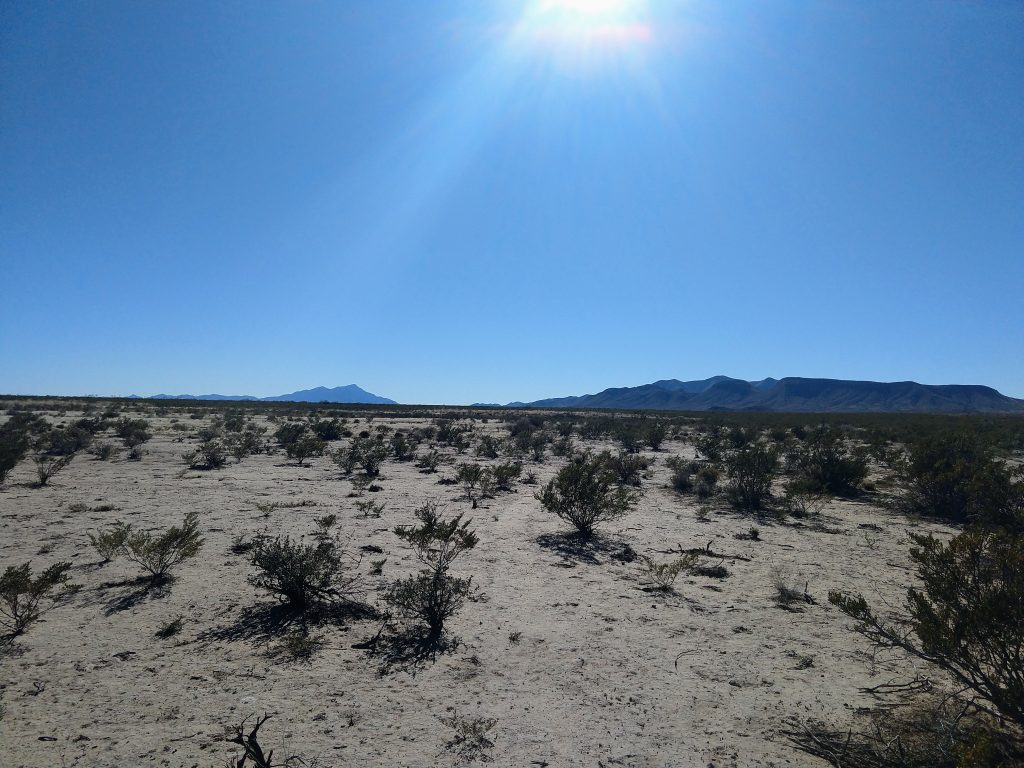 I don't know if I'll ever hike a trail like this in its entirety, but I am definitely looking forward to future day hikes here and also some overnight backpack trips.
Future places we plan to hike more of the CDT include the north from highway 9, north from the start at the Mexican border (you can drive to the start though it involves 20 miles or so of unpaved back roads), and several places up toward Silver City.