The canyon behind our house is a part of a large area of national forest that goes from north of the national monument to south of Rucker Canyon (about 15 miles north of Douglas). We've always wanted to do a backpacking trip in the forest that ended at our house, and this weekend we did.
On Friday night, we camped at the Sunny Flat campground a few miles from Portal. Then early Saturday, we set out toward Horseshoe Canyon.
Here are the overall stats for the hike:
Overall distance: 21.6 miles (8.6 on Saturday, 13 on Sunday)
Starting elevation: 5079 ft
Highest elevation: 7220 ft
Final elevation: 4300 ft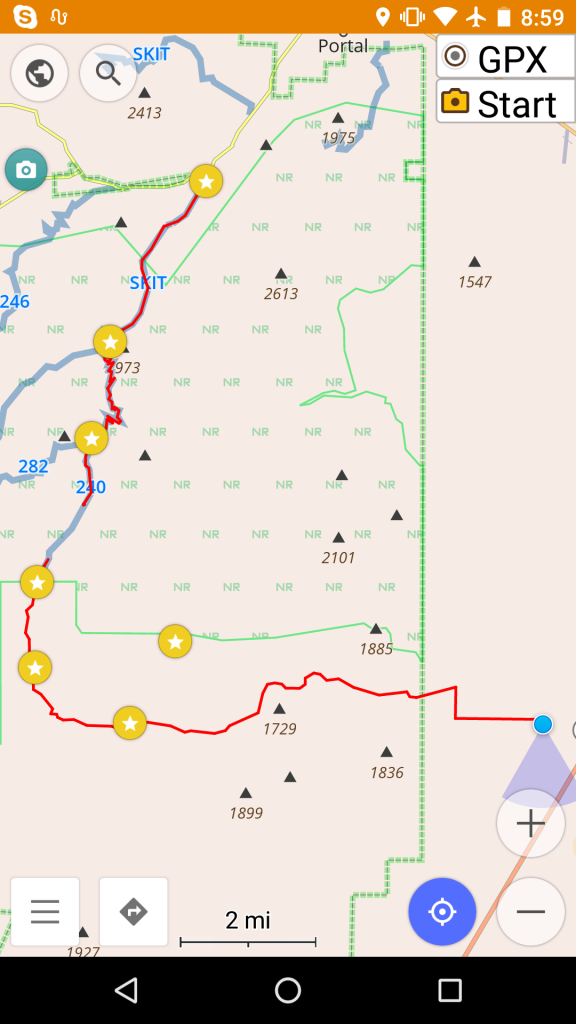 Overall, it was a harder hike than we had anticipated. There was a good amount of elevation change, but the real challenge was the trail or lack thereof. Much of the trail had been washed away by Hurricane Odile and consisted of stream beds with large boulders strewn everywhere and large downed trees. In many cases, we ended up walking twice as far as would normally be required in order to avoid obstacles. Climbing over and around boulders and trees added difficulty as well. I was glad we had a GPS because I'm not sure we could have reliably found the way otherwise.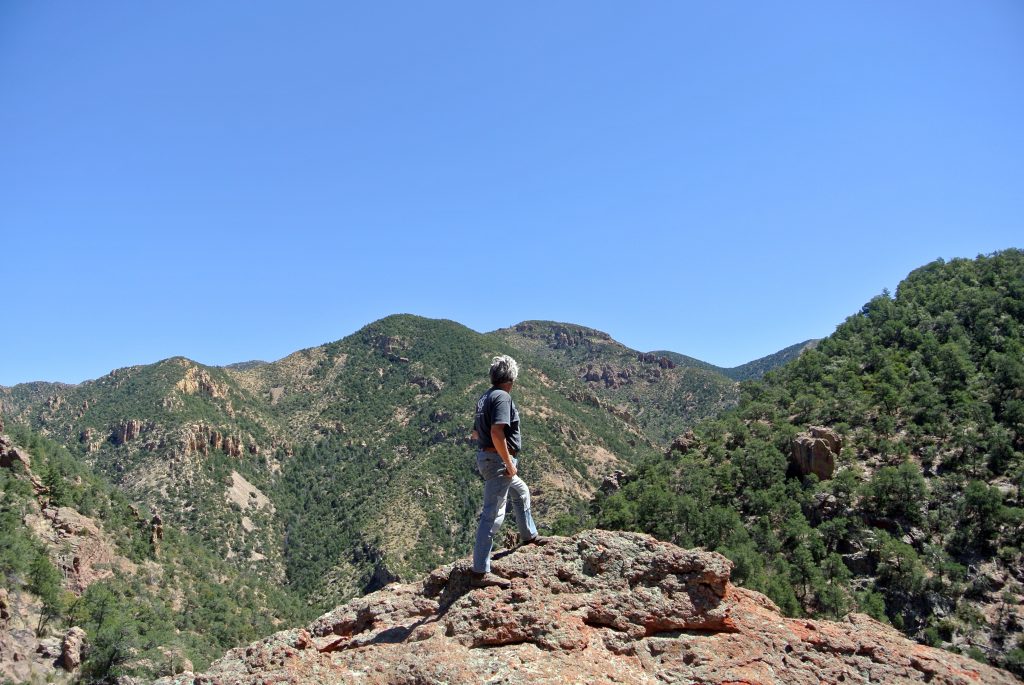 This was also a trial run for overnight backpacking and our equipment for the upcoming Grand Canyon trip. On that front, all went well.
It was fun to end up at our house, though by the end of Sunday, we were super tired.
We are planning to do another backpacking trip soon, but probably won't do this one again. Maybe next time will be from Rucker Canyon to our house.